Is the impact of PR worth the cost? How might communications support help a business school?
We sat down with Tim Ruthven, Director of Marketing and Communications at Imperial College Business School, to ask him why they've invested in PR and how it's been successful for the school. Here's what he had to say...
Why do you think PR is effective?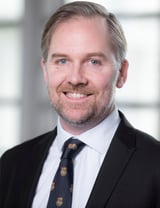 "These are extraordinarily exceptional times and our audiences are gravitating towards media they can trust. They want to hear from people they can trust. Proactively sharing insightful and helpful commentary from our world leading academic community has never been more important."
Why and how does Imperial College Business School work with a PR agency?
"Journalists are busier than ever and we recognise they need ready access to credible commentary that their readers respect. Working with a PR agency enables us to extend our reach to leading journalists who welcome comment from world class university professors. We consider our colleagues within BlueSky as part of our team and expect them to deliver to the same high standards we set ourselves. We support each other and celebrate our success together."
How have PR efforts been a success?
"The leadership at BlueSky have pioneered the global business education PR industry and this is reflected in the trust-based relationships they have established with journalists over many years. We benefit from these relationships and as a result Imperial College Business School is enjoying more tier one media coverage than ever before."
Tim has worked at Imperial College Business School for over 11 years, with around eight of those in his current position as Director of Marketing and Communications. He works with the Dean's executive team and faculty to oversee the alignment of branding, marketing, communications, public relations and media relations efforts across the School. Tim develops the strategy for positioning Imperial College Business School as a leading global business school.
BlueSky began working with Tim and Imperial College Business School in 2016 and have since achieved over 800 pieces of quality coverage in target media – from top tier global outlets such as the Financial Times and Forbes, to designated education press that has included Poets&Quants and Times Higher Education, international press in key markets for student recruitment such as America Economia and Le Monde, as well as essential trade press that's highly respected in their own fields, like Changeboard and Raconteur, for instance.
We've worked together to ensure key topics that the school wants to be known for are successfully capitalised on in the media. One of which is in the education technology space. We've worked with their industry-leading EdTech team in order to highlight the innovative application of technology to learning at Imperial, including over 150 press hits for the use of their live holograms in lectures, appearing in publications like the BBC, the Times, the Financial Times and the Daily Telegraph. Whilst in terms of expert faculty comment, BlueSky have secured media coverage specifically for the Business School's department in key global outlets like the Guardian, Business Insider and the Independent . When it comes to more of a focus on Imperial's fantastic students and alumni, our work has highlighted success stories in key publications such as Poets & Quants – in a Meet the MBA class feature – as well as Times Higher Education.
The BlueSky perspective – working with Imperial
BlueSky's Peter Remon has led much of this work. He says that Imperial College Business School is a fantastic client.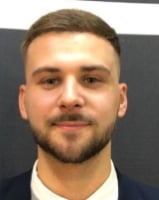 "Our communications colleagues at Imperial are extremely responsive, creative and professional, and the collaboration between BlueSky and them is seamless – we really are simply an extension of their team."
Peter credits the strength of this partnership with the fact that everyone is on the same page, has the same goals and is aware of specific objectives. There's transparency and a clear message in what the business school wants to achieve from media outreach, and how the BlueSky team fits into this.
"The Imperial faculty are incredibly impressive too, leading experts in their fields, who give thoughtful, insightful and engaging comment for the media. All of whom are passionate in their expert areas, and we help to transform their complex academic research into easy to read media-friendly soundbites," he says.
Ultimately, Peter has helped lead BlueSky's successful impact on the wider Imperial College Business School media strategy. He says this has not only significantly boosted media coverage in international, national and trade press, and raised the visibility of the Imperial College Business School name even more, but has also contributed to wider Imperial goals such as student recruitment numbers, research paper views and so on.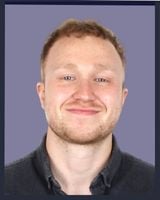 BlueSky's Jonny Stone also works with Imperial College Business School, alongside Peter, and finds the institution's team both a pleasure and a privilege to work with.
He agrees that Imperial's incredible communications and marketing team enable the BlueSky team to maximise the number of media opportunities, adding that "the school has a world-leading faculty who produce incredible research and engaging thought leadership that is not only interesting, and at times quirky, but is always relevant. At BlueSky we know that we're there to ensure that this world-leading faculty, with its incredible research and timely commentary, gets the air time it so deserves.
"In the last year alone, we've achieved incredible results for Imperial College Business School, and have faced (and overcome, I should add) unpresented challenges," he says. "While COVID-19 has undoubtedly reaffirmed the role of the expert – of which Imperial has many – it has brought with it its fair share of challenges. Yet, we have adapted to our surroundings, securing incredible media coverage for Imperial, setting them apart from the rest."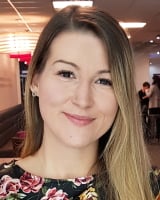 Author: Stephanie Mullins