What education comms professionals need to know
2020 was a unique year to say the least, the COVID-19 pandemic had a huge impact on everything and left people looking to the media for information to help them guide them through it.
This hasn't changed in 2021 and, as a result, journalists and communications professionals are dealing with a new host of challenges – that's on top of an everchanging news cycle, short deadlines, and now we're looking at navigating a post-pandemic world.
These challenges have made it more important than ever for journalists and communications professionals to work together and luckily for us CISION has just released their 2021 Global State of the Media report, which offers advice and tips for communications professionals to reach out to journalists.
Below is a summary of all the best tips:
How to get the attention of journalists?
Journalists are very busy people and, as result of the pandemic, shrinking newsrooms have reporters juggling multiple beats with demanding workloads and pressing deadlines. According to the report from CISION, almost half of journalists cover five or more beats, and nearly the same amount file seven or more stories a week – 33 percent say they file 10 or more.
For this reason, journalists do not have the time to chase down stories, so providing them with all of the information, such as data, quotes, and images that they need upfront, will take the burden off them and increase the likelihood that they will cover the story.
Subject line is also key when sending pitches out – you have about three seconds to grab the journalist's attention just from the subject line so it needs to stand out. That being said, don't sensationalise the pitch or bend the truth slightly. Just be short and snappy.
Furthermore, you should make sure that you are pitching to the right journalist. 53 percent of journalists receive more than 50 pitches a week, and 28% receive more than 100 a week. But the vast majority of journalists say that only a quarter of the pitches they receive are relevant to what they write about. So, do your research – look at the articles they write, look at their social media, see if you can find out what they are working on and offer to help. Doing this will ensure that you are pitching the right person, and increase the likelihood of them replying to you and covering the story.
How to build relationships with journalists
Be a trend spotter. Journalists are looking for stories that speak to what's happening in the world right now – and that will have a bearing on their audience. Cision recommend setting up alerts and use social monitoring tools to stay ahead of news, emerging trends, and the conversation around it to ensure you're developing timely narratives.


Time it right. A lot of success around pitching is to do with timing – the report revealed that over 60 percent of journalists prefer to receive their pitches on Monday, but Tuesday is also good with 43%. The report also revealed that most prefer to receive pitches in the morning, the most popular time being between 10am – 12pm, and then 8-10am.


Give them time before following up. Journalists are busy people and receive hundreds of emails every day, so it takes them time to get up to date with their inbox. Make sure you give them at least two to three days to catch-up before following-up with them. My advice would also be to follow-up with them max two times, as over 51 percent of journos said that following-up with them repeatedly will end up with you being blocked.


Use multimedia content. The report revealed that PR professionals should use multimedia content to bring the story to life as 1 in 5 journalists explicitly said that they wished PR professionals would include multimedia content in their press releases – this content could include images, videos, and infographics.
One journalist even said, "It's beyond comprehension that any PR person/agency can send out a news release without an image and logo. What website or publication runs a story without an image? What publication has the resources to waste time searching for an image or logo."
Give them what they want. When asked what content they want from organisations, 78 percent of journalists said that they want news announcements and press releases, more than two-thirds want original research reports such as trends and markets reports, 45 percent want invitations to events, and 43 percent want initial ideas for story development.


Always deliver on what you promise. Don't send a pitch or press release to a journalist if you cannot 100% follow through on what you're offering. Cision found that many journalists expressed frustration with any lack of follow-through – many receive pitches where they offered an op-ed, but then the PR doesn't deliver, and some found that press releases would be sent out but they'd be unable to speak to a professor or someone from the school.
Stories journalists are looking for
After a year of disruption, division, and a lot of negativities, the public and journalists alike are looking for good news – they want 'feel good' stories on getting back to normal and how companies, communities, and technologies are helping others. One third of journalists also said that they are looking stories on furthering diversity, equity and inclusion as well as more research-based, thought-leadership content.
That being said, as the pandemic is still ongoing (although hopefully we're through the worst now!) over 45 percent of journalists said that they are still looking for COVID stories, but with new angles – this could be a positive outcome/story from COVID.
So, in an ever-changing environment where people are relying on the media more than ever to explain what is currently going on, it is important for journalists and communications professionals to work together to provide thought-provoking and informative stories.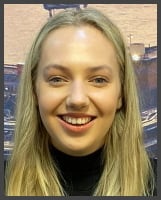 Author: Katie Hurley