Millions of students from across the world go into higher education each year, but with each selecting from thousands of universities and business schools around the world, it is vital that you understand what students are searching for when deciding on where to study, and how to get your school to stand out from the crowd.
There is no doubt that one of the first things that prospective university and business school students type into a search engine when deciding on where to study is university and business school rankings. Rankings are a tried and tested outlet for prospective decision-making for a number of reasons, and promoting your ranking success on your website, in media outlets, and on your social media can seriously attract students to your institution.
Rankings are important because they can highlight and compare numerous aspects of a school such as their gender balance, employment prospects, value for money, and of course - programme delivery. Prospective students are ultimately looking to see what school can advance their careers, whilst also being a financially viable investment in their future.
Promote your ranking success
One of the most renowned and valued rankings are the QS World University Rankings. The QS rankings provide methodical evaluations of key areas of higher education institutions, ultimately offering potential students expert advice proven to align students with their chosen path, and as such is one of the most-widely read university rankings in the world.
In the most recent QS rankings, ESCP Business School was ranked 4th worldwide for its Masters in Business Analytics, and the Master in Marketing (MMK) also came 5th worldwide. ESCP Business School promoted this by not only showcasing the achievements on their social media and their website, but by also promoting the value of the course in an article about successful alumnus Remi Clermont - co-founder and creative director of the hugely successful global cycling attire company, Café Du Cycliste. Student stories in high profile educational publications like QS, accompanied with ranking achievements, are indeed a great way for prospective students to see how a school can advance their career prospects, and for the school to highlight their successes from a more personal perspective.
Online learning platforms are now a necessity
Another major thing that prospective students will be searching when deciding where to study is about their online learning facilities. Although most schools offered online programmes and various digital platforms for their students prior to the pandemic, there is no doubt that since covid-19, the options in place for students when it comes to online facilities within universities and business schools has become an essential priority for most. Therefore, online programmes, platforms, and the school's digital capabilities should be promoted widely to ensure students who are doing their research around these aspects are drawn to your school.
This is true for NEOMA Business School in France - the first school in Europe to open a 100% digital campus as of this year. The purpose of the digital campus is to create the interactions and atmosphere of a real campus, guaranteeing the most authentic academic experience possible from a remote location. NEOMA promoted this extensively on their social platforms, and had a number of articles in popular media outlets, with links all directing back to their website for more information. With thousands of prospective students looking into how a school can accommodate their remote learning throughout the pandemic and beyond, it is crucial that universities and business schools are highlighting their technological capabilities as much as possible.
Flourishing social media platforms are key
Related to the last point, another key thing that students search for when deciding what school to embark their educational journey on is by searching through their social media, especially on platforms such as LinkedIn, Twitter, and YouTube. Institutions that not only have an active profile for the school itself, but also have active faculty on social media, tend to attract much more traffic from prospective students.
More specifically, it is thought that universities and business schools that have a Dean who is very dynamic on social media can really entice students to find out more information about the school. Federico Frattini, Dean at MIP Politecnico di Milano, frequently writes short articles on his LinkedIn, and shares updates about the school and the wider business school community. Having faculty and the Dean in particular sharing research, articles, and news about the school on accessible platforms such as LinkedIn and Twitter can give the university or business school a much more approachable and personable feel for students who are deciding where to embark their studies.
In a competitive market, it is essential that universities and business schools understand what prospective students are looking for when deciding where to study. Through ensuring an active presence on social media, to promoting ranking success via media publications, and of course promotion of essential online and remote working facilities, schools can guarantee that student applications will increase as they continue to pursue the interests of those who are wishing to become part of their community.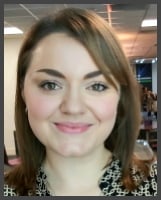 Author: Oliva Nieberg