It used to be the case that you'd churn out a press release and there was a good chance that established media such as the Financial Times, Times, Telegraph and Guardian would lap it up.
But the media and its approach to news has changed. Gone are those MBA or Executive Education supplements and by-line opportunities in the likes of The Guardian. On the other side of the coin, the breadth of media has changed too. Digital publications are forever springing up and are appealing to the target audience.
How long ago would we have seen the likes of WeAreTheCity, Dolfin Diary, Content Loop or Minutehack being valuable avenues for PR content?
The business school audience does much of its reading online and while coverage in the FT, Economist or Forbes is still that precious target, PRs for the business schools have had to extend their reach, to be aware of the emerging and changing trends.
These new media outlets have, however, meant that the range of media has grown and content options have increased and become more varied. Social media has accelerated the news agenda. As news breaks, journalists are on the case to seek comments which again heightens the opportunities for our business schools.
It's required a need to be even better prepared to exploit these media avenues, to know the capability and knowledge of professors and alumni. This can open doors which you might not expect.
This can begin with exploring a specific area of content. One example recently surrounded cyber security. The professor conveyed such strong and newsworthy content that her message spread far and wide, to TV, radio and across a collection of high profile media.
Many of the PR approaches need to employ old-fashioned principles which don't necessarily change. For instance, cultivating and not over-stretching willing commentators; maintaining good contact with them; harnessing good journalist contacts; and seeking horizontal as well as vertical markets, in other words utilising market sector opportunities.
To make this all work you need to have a strong knowledge of your client, their spokespeople, their knowledge capabilities, the news agenda and the media – and the publications and the journalists. Plus a passion to get the message out there.
This all requires special public relations qualities which is where BlueSky PR scores with its in-depth knowledge and track record of success in business education.
To get your message into the media, contact BlueSky PR today.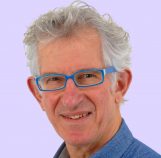 Author: Chris Johnson