This last week has provided a lot of PR fails - which have been so awful, they have literally made headlines themselves.
Here are my top three.
Melania Trump
The first, and possibly the worst, PR fail is Melania Trump's jacket.
It's fair to say that President Trump and the first lady have faced a lot of criticism, but somehow, I think wearing a jacket to visit a migrant child detention centre that says 'I really don't care, do you?' is possibly one of the most insensitive things Melania could have done.
Unfortunately for her, Melania Trump's apparently empathetic visit to the Mexican border is now completely overshadowed by the unempathetic message on the back of her jacket.
Burger King
Another embarrassing PR fail this week comes from Russian Burger King.
Obviously seizing the opportunity to make headlines with the world's media spotlight on Russia thanks to the World Cup, Burger King Russia decided to create a social media campaign offering free burgers for life to women who get pregnant by a football player.
"Each will receive 3 million rubles, and a lifelong supply of Whoppers. For these girls, it will be possible to get the best football genes and will lay down the success of the Russian national team on several generations ahead. Forward! We believe in you!"
Burger King in Russia have since apologised for the social media campaign.
I would have thought that Burger King wouldn't want to encourage Russia having a bad reputation for playing on sexist stereotypes, particularly in advertising, but this campaign really felt like something from the 1950's.
Boris Johnson
The final PR fail comes from our very own foreign secretary Boris Johnson.
Boris Johnson has apparently landed in Afghanistan on the day MPs hold a crucial vote over whether or not to build a third runway at Heathrow Airport.
The foreign secretary had previously said he would 'lie down in front of bulldozers' to prevent a third runway being built.
The fact that he has flown to Afghanistan to run away from the critical vote, is not only ironic but also embarrassing. And has once again put Boris in the centre of a media storm and public relations fail.
Want to work with an agency that helps avoid public relation fails like these? Contact BlueSky Education today.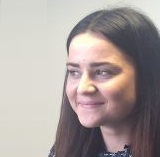 Author: Kate Mowbray