If you're familiar with business schools you will know just how important accreditations are. Speak to any business school students and they would advise you to seek out and apply to an accredited business school. Speak to any business school Dean and they will talk about the importance of the 'triple accreditation'.
What is the 'triple accreditation'?
In fact, there are over 100 business schools worldwide that are accredited by all three of the main international organizations—AMBA, EQUIS, and AACSB. This distinction is often referred to as the "triple crown."
These famous accreditations are given when high quality standards based on the latest research and professional practice in business schools are met. And any accredited institution must continue to demonstrate at regular review cycles that it is developing and growing, not just maintaining existing standards. They're essentially the gold standard for business schools.
There are numerous benefits for accreditation on a national and global level for students, for example the body creates a gateway for students to participate in financial aid programs. Simply put, accreditations show to potential students everywhere, that the school they are thinking of attending will provide them with the highest quality of education.
But how can BlueSky Education help?
As a specialist PR agency in the business education market, there are plenty of reasons why schools might choose to bring us on board. And if you're considering hiring a specialist consultancy like us (or you're just here out of professional curiosity) then it's probably time to look more closely at what having an agency's support could achieve.
With institutions having such wildly varying goals, there are a number of reasons why a business school might want to work with us and perhaps one of the more surprising reasons is to help secure accreditations. But as experts in business education we have numerous connections with accrediting bodies, which helps our clients cement their relationships with these bodies, making sure they gain these accreditations and continue to stand out amongst competitors in the overcrowded business education market.
You're probably wondering how we can actually help. Well it is vital that business schools provide evidence of all the great work they are doing and this is where we, as a PR agency, come in.
Can you give me an example?
We recently worked with the Dean of Trinity Business School, Andrew Burke. Trinity's re-accreditation was coming up and in order to secure that vital award from AMBA, they needed to gain as much exposure of their most recent initiatives in as many relevant publications as possible.
And it all started with their 'Reboot & Reignite series'. Trinity Business School initially responded to the pandemic through a series of webinars and online discussion panels that helped businesses navigate and manage the C-19 crisis. They supplemented these events with thought leadership, the latest of which was Professor Andrew Burke's piece on not resuscitating the old Frankenstein economy.
According to Professor Burke, as we start to plan and introduce measures to reignite business after COVID-19, we must not recreate a 'Frankenstein economy', but must take the opportunity we have to create a sustainable future for society and business.
Burke says that, prior to COVID-19, our economy was 'a monster of our own creation', in which environmentally-damaging practices, widespread inequality and poverty, and an unhappy workforce were accepted norms.
However, according to the Dean, with COVID-19 having forced the economy to a grinding halt, and having forced people to stay indoors due to lockdown measures – we now have an opportunity to re-imagine a new way of doing business.
Alongside this, Burke suggests that there is a clear desire for change.
Burke suggests that with this newfound view on working and the wider economy, we should not be looking to revive the Frankenstein economy when planning economy recovery, but rather, we should renew and create a new economy for all people across all of society, the world and future generations.
Designed to facilitate business leaders in getting on with business in the post pandemic economy. It shines a great light on the Reboot & Reignite Series and will generate some interest on the program as a result. But perhaps more importantly it shows the relevant accrediting bodies the high-level work being done at the business school.
Why is all this important?
Articles like this on AMBA get on average 50k reads and are circulated to 20,000 members, all of whom are business school leaders, students and graduates in more than 100 countries, so it's a high-level, engaged audience with which to discuss issues, challenges and opportunities in business, education and leadership.
As well as being live on the website, the article also gets published in AMBAs magazine which goes out to all AMBA members across the world.
All of this garner's attention for Trinity Business School, shows they are helping society and local businesses in a post pandemic world and provides evidence, helping them gain that all-important accreditation, which is vital for recruiting the best students, faculty and gaining the best reputation in the industry.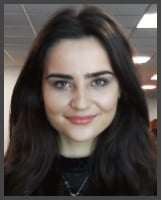 Author: Kate Mowbray