There are more elements to the PR function than many people first think. My colleagues and I have been talking about internal and external PR, explaining what it is why it is absolutely vital for many organisations.
Now I am going to be talking to you about how internal and external PR can work together. At first glance, internal and external PR don't appear to have much to do with each other but that is not the case. The goal of every public relations team is to provide strategic support for their company – whether this is relying on internal PR, external PR or reaching out to an external agency for their expertise. But, most of the time, having your internal and external PR professionals working together can provide an incredibly effective communications strategy for your university or business school.
Communication is vital to the success of any institution, whether you are talking to your employees or students within the school or the general public, you need a constant flow of information to keep the momentum going and applications up.
Roles of internal and external PR
When a company decides to hire both an internal and external PR team, there can be confusion about the roles and responsibilities of the team – what's important is distinguishing the aims and making sure they are separate. For internal PRs, their focus is on the members within their organisations, for instance a university's internal PR would focus on their employees and students. In external PR, their focus is appealing to customers in the outside world, for instance prospective students. Their aims are different too, for internal, their aim is to guide, inform and motivate employees, whereas in external, their aim is to promote a strong and positive image of the organisation to the public. But ultimately the point is that both are absolutely essential for an effective communications strategy.
While communicating a university or business school's brand is of the upmost importance, an internal PR strategy will not be the same as an external strategy. You will be putting across different messages to different audiences, using different channels, but it is important that both internal and external PRs work together to ensure their message is working in harmony. They can do this by ensuring that employees within the organisation have guidance on what information they can and should share publicly.
How can they work together?
Before any information is exchanged, both the internal and external PR team need to sit down and work out what the goals of their schools are. Once they have figured this out, they can work out the strategies on how to promote these goals, for the internal PR team, this is how they promote the message within their institution. Once this is established the external PR work out how to achieve these goals through reaching the right media coverage.
As employees are key to the success of an organisation, they need to know where they sit in the bigger picture, what the institution's goals are and how to meet them. An internal communication strategy sets out the goals and objectives and the plans to achieve them. If the brand's message is not understood and implemented by your employees, then the message will get diluted and lost in translation. This is where effective communication comes into play, if internal PRs communicate in a clear and concise way with their employees, then the whole PR function will be able to talk more effectively with the public.
Now employees have a good understanding of the goals and how to communicate them, they will be able to work together with the external PR team to talk to the public. In the case of a university or business school, the goal is often to get as many prospective students to apply to study their programmes. So, for instance, the academics will work together with the external PR team or their PR agency to promote their teaching and research, providing academic comments and securing interviews. All of this promotes the school in the media in a positive light, reaching a mass of prospective students.
What happens next?
As a company grows, changes and becomes more successful, it is important to take a step back and revaluate the organisations goals. If a university has had a successful PR campaign and applications were up, what can they do next? Maybe they could target their efforts to a particular country where they don't get many applications?
A good example of this is from the Desautels Faculty of Management at McGill University in Canada, where an academic headed up a student trip to Mongolia and we at BlueSky Education were asked if it was possible to do some media outreach there in order to connect with a new and international target audience. We arranged a meeting for the academic with a local journalist which led to a brilliant article about the trip in Mongolian press, which resulted in the first ever Mongolian student application. This an example of the direct impact effective communication can have. So, internal and external PRs work together more than you might initially realise and, when they do, it can create something seriously powerful in its influence. They can create effective campaigns which can really boost business and applications – which in this current climate is more important than ever.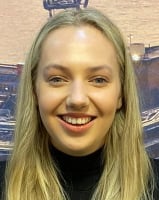 Author: Katie Hurley