Sometimes, no matter how much effort you put in, things just don't work out. You might think your client is the ideal person to feature in a journalist's article about the advancements of online education or the gender pay gap, you've swiftly pitched them to the journalist listing their various attributes, and you might have even submitted a comment or secured a phone interview. But, when the article is published your client has not managed to make it into the text - so why don't journalists quote your client?
It's frustrating? Yes. And it can happen for a myriad of reasons, many of which might be outside of your control – for example the journalist might not have had enough space within the word count to squeeze in your client's comments. But there might be a little more to it.
Are you doing all you can to give your client the best chance possible of being quoted? Being proactive and quick to jump on a news story is only part of the process. Keeping these four checkpoints in mind when pitching your clients to the media, whilst not guaranteeing a positive result every time, can help to reduce the number of occasions where your client is left disappointed.
1. Are they really the right person for the job?
Starting with the most obvious consideration but it's surprising how common it can be for PRs to try and wrangle their client into an article that, strictly speaking, isn't entirely suitable for them – particularly if the article in question is being written for a well-known or desirable publication. But there's little point in trying to bash a square peg into a round hole. Not only does it set your client up for disappointment when their efforts go unrewarded, but you risk ruining any rapport you might have built up with the journalist by failing to provide them with a useful source of information.
To avoid this, take the time to research what the journalist is after and where their interests lie, and then work with your client to see how they can best aid that. And, if they can't, be honest and advise your client on why that particular opportunity will not deliver the results they desire.
2. Do they have something to say?
Again, it sounds like an obvious check to make before picking up the phone or firing off that email. Put yourself in the journalist's shoes. Ask yourself what it is they're looking for and look again at what your client has to offer. Does it hit the mark, or offer an interesting counterpoint to the article's narrative?
When attempting to position your client as the go-to-expert on a topic, be careful not to oversell their qualifications or mislead the journalist on what they have to offer. Not only will this lead to any interview you secure being of little use to the journalist when your client cannot sufficiently answer their questions, but both parties will be understandably dissatisfied with having their time wasted. For your client, it might even cause embarrassment.
When submitting a written quote on your client's behalf take the time to read and edit their contribution where necessary to ensure what you're submitting offers some useful information and isn't a thinly veiled advertisement. Any journalist with a bit of nous will be able to spot a plug for a company, programme or product a mile off, and will most likely be put off.
3. Are they saying it in the right way?
Media training for your clients is vital. Your client might have some genuinely interesting points to make but needs coaching on how to communicate them in a clear, concise and impactful way. It's easy to get caught up in industry jargon and forget that for those working outside of their industry – or even outside of their company – your client's comments might need some further explanation or context in order for a journalist to be able to appreciate the value of them.
Nerves or a lack of information can also cause an interview to go south, so take the time to prepare your client. Brief them with details of the media outlet and who the audience is, go over the topic of the article and, if possible, the questions the journalist has for them, list a few key ideas and points to make and do your best to answer any questions or concerns they might have.
4. Are you sharing the information in the right time frame?
Last, but by no means least, is managing your own time and reactions to media opportunities. Establishing whether your client has the knowledge and expertise to meet a journalist's requirements is certainly vital, but it's just as important to affirm their availability to be interviewed or write a comment in enough time to be of use. Journalists often work under tight time constraints. Regardless of whether or not your client has a valid comment to make, if you are sharing this information with the journalist minutes before the deadline then it's likely the window of opportunity has already closed. Your best chance is to get in early. Ensure your client understands the necessity of responding to journalists in a swift, efficient manner – even if this means a telephone interview on short notice.
By taking these simple steps each time you act on behalf of your client you can not only make your efforts and theirs more worthwhile, but you can enhance your own ability and reputation both in your client's eyes and in the journalist's, ensuring your client continues to see the value in engaging with the media, and doing so through you.
Read more advice from BlueSky Education on getting quoted by journalists and achieving press coverage.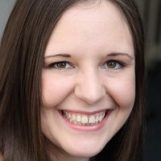 Author: Kerry Ruffle