With the start of the New Year comes people's New Year's resolutions, whether that's getting fit for the summer, being better with your money, or spending less time watching Netflix.
However, for the international education sector, with the New Year comes the start of a new push for ranking positions, admissions, and media coverage.
So here is a blog for those out there looking to make their new year's resolution 'How to better engage with journalists'.
But, before you start engaging with the media, you need to:
Know what journalists want
It's key that you as PR professionals, in-house university comms teams, or even faculty members at business schools, understand what journalists want if you're hoping to achieve media coverage for your institution.
Part of the issue is not being able to distinguish between newsworthy stories, and those that aren't.
Now, I understand that as loyal PR professionals, or in-house comms team staff, you want to ensure that your university or business school's story is heard, but sometimes you need to be honest about whether it's worth sharing with the media.
Opting not to share a story doesn't always mean that it's not interesting or important, but that it's a better idea to save it for another occasion. Part of knowing what journalists want is understanding what's newsworthy and what's not at the right time.
Alongside this, one of the biggest – and most common – errors that PR professionals can make is letting laziness dictate their preparation prior to pitching, doing little-to-no research into what particular publications or journalists are after in in a story, meaning that when they pitch they simply waste time pitching their story to journalists who would never be interested.
In doing this, you achieve three things: zero coverage, wasted time, and a poor reputation within the media.
Understanding what particular journalists are after in a story doesn't have to be time consuming or challenging.
By simply reading a few of their articles, you can begin to get an idea of what areas they typically focus on, the kind of the people they do and don't want to speak to, and what hook your pitch needs to have to be successful.
It's honestly really that simple.
Now that you know who your target market is, here's some things to consider when looking to engage journalists:
You have to add to the conversation
If you're offering opinion to a publication, you need to realise that your view will only matter if it adds to the conversation or debate.
You'll find it incredibly hard to get a journalist's attention if all you have to say is what everyone is already thinking.
Now, that's not to say that your only means of getting into the Financial Times is to offer a ludicrous standpoint on an issue – but if you have nothing to add to the debate, don't waste your time trying to have your voice heard.
Working with some of the world's greatest minds gives you an advantage, as these experts always have something they can offer to increase the value of a debate. Even the shortest quote from an expert can provide depth to a conversation. Moreover, when dealing engaging education press, your leadership staff are in the apt position to provide thought leadership contributions due to their positions and experience.
Following on from that…
Don't be afraid to piggyback current stories
One of the easiest ways to offer something new to a conversation is to offer your contribution while the topic is still recent – in other words, be one of the first to comment on it.
The key here is to be responsive to current affairs, as ultimately timing is everything.
If you're able to offer fast comment to journalists on fresh and current events, you will establish yourself as a reliable source – and therefore a 'go-to' source.
You need to ensure that you're presenting yourself as an asset to the journalist: they need to believe that they need you as much as you need them!
So don't be afraid to jump on current stories. Particularly if you can relate it back to your field, as by doing this you'll be able to add the conversation in a way that has yet to be seen – once again say something that hasn't been said.
However, it is important to note here that if you're looking to piggyback on current events, you need to make sure you can deliver on what you're promising. Fresh and new topics can and will only stay current for so long, so if you're looking to provide a contribution on something new, you need to be able to turn a pitch into a contribution quickly.
Engaging with the media doesn't need to be a daunting task. In 2020, make it your goal to master the art of engaging journalists by following these simple pointers.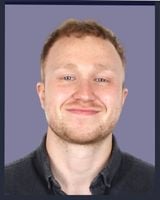 Author: Jonny Stone