Business and politics have intertwined for thousands of years, to the point where they are almost impossible to unpick.
For PRs working within the business sector, it is crucial to have an awareness of current events, particularly at a time when the future of our trade and relationship with the EU hangs in the balance.
Capitalism
This week, some of Britain's top business leaders took part in an FT City Network panel, where they decried management greed, corporate tax dodging and investor short-termism as factors rendering the current state of capitalism defective and in need of reform and modernisation.
Baroness Shriti Vadera, the former minister who now chairs Santander UK, commented that, "The underlying promise of western capitalist economies — that a rising tide lifts all boats — has been broken."
It was Aristotle who proposed a welfare state to appease the poorer parts of the population, which hugely outnumbered the richest, who were often politicians and businessmen. Over 2,000 years later, a grossly underfunded welfare system and the paradox of economic inflation whilst many face pay caps means that the gap between the rich and poor grows ever-wider.
Baroness Vadera has a valid point when she says that 'a better system' is needed. Perhaps this is the source of civil discontent that many believe influenced the 'Leave' Brexit vote, a rebellion reportedly against underdelivering politicians and untrustworthy business 'experts'.
Brexit
Interestingly, Tory MP and staunch Brexit supporter, Chris Heaton-Harris, also made headlines this week after penning a letter to UK universities demanding a list of professors who are lecturing on Brexit, as well as a copy of their syllabuses and access to online lectures.
The backlash has prompted accusations of McCarthyism, with professors nervous that it could be a step towards censorship. It is clear that politically-motivated interference into academic freedom in business schools is not a happy mix.
Many of our own clients, both domestic and international, have made changes to their MBAs, relocated courses and updated modules in reaction to Brexit. To be treated with suspicion when many are openly discussing these changes in the media is surely a snub that will be felt throughout universities across the country.
Close relationship
It is clear then, that despite enjoying a close relationship, politics and business must retain some kind of distance. Yet with the election of Donald Trump, a billionaire businessman and reality TV star, as President of the United States and the even more recent election of business tycoon and frontrunner of the 'Action for Dissatisfied Citizens Party', Andrej Babis in the Czech Republic, are the lines being blurred?
We are living in times of palpable social tension, evident in the rise of controversial leaders, the incoming wave of technologies that could change our societies, prominent leaders flirting with the unnecessary use of nuclear weapons, and in the streets of Barcelona, where peaceful voters for Catalonian independence were reportedly injured by government security forces.
Platform
So, why is this information important for PRs? Not only can knowledge of current political events give you a head-start when piggybacking timely news, but we can help to raise voices on responsible leadership and give academics a platform to tackle the most difficult questions that political events like Brexit may raise.
So, although it is important to keep personal political views out of your work, it does help to be guided by current events and to try to understand the motivations and consequences of them. If you can do that, then you will surely find the right voices to add to the debate.
Contact us to discuss how we can add your voice to the debate.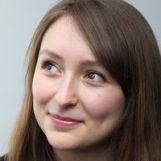 Author: Natalie Bishop