Getting in on the conversation is a well-trodden means to gain media coverage. This piggy-back method by responding or talking about key issues on the news agenda can be highly productive. It can help to enhance reputation or credibility by showcasing a university or business school's knowledge and expertise in fields at the centre of the news agenda.
The list of subjects and content is almost endless and can range across a multitude of issues in the news, from leadership and organisational change to Covid-19 and climate change.
To achieve results and get the opinions out there in time does depend on knowing your business school or organisation's faculty or experts so that the response is in time. The news agenda is fast moving. What is news in the morning may have passed by once the afternoon has arrived.
Leadership
With Dominic Cummings recent revelations about Boris Johnson, or even Gareth Southgate's leadership success at the Euros, there is always an opportunity to voice reaction. But any comment or insights has to be interesting and insightful and from an acknowledged expert in that field.
Leadership is one theme that repeatedly raises its head. Anything from politicians to football managers. How an issue could have been handled to achieve improved results, or it could be the psychological approach or the impact to the decisions leaders have made. The scope is considerable.
Change management
Organisations are regularly in the midst of change or reorganisation programmes. It could be there is a news story on this issue. Most business schools are likely to have experts or research around this to allow them to be presented for interview or comment.
COVID-19
Professors can provide excellent insight into the current state of the world, using their experience and research to offer predictions on the impact Covid-19 will have on society, both in the long term and short term. An example of this is when Professor Nicolas Béfort from NEOMA Business School shared his thoughts on 'predictions for a new post coronavirus world' with the publication Open Access Government – a widely read digital publication about national and local government issues. As a professor and member of the Chair of Industrial Bioeconomy, Nicolas was able to share three scenarios predicting the impact Covid-19 may have on supply chain, the economy, and sustainable business. This expertise was invaluable for those who work within these sectors, but also for the wider public who may be interested in these areas.
Artificial intelligence and technology
The workplace as we knew it changed overnight with the outbreak of Covid-19. With most offices having to shut and employees having to work remotely for the first time, we became increasingly reliant on technology in order to function and connect with each other. More specifically, some focus turned to how artificial intelligence can be used to assist organisations during the pandemic. Dr Terence Tse, associate professor of finance at ESCP Business School, was able to share his much-needed expertise on this with Raconteur and The Sunday Times.
Aside from Covid, with the rise in technology, other issues that are regularly on the radar include robotics. Are we being taken over or will man still have a job to do? Or even the effects of cyber-crime, we've seen recently the impact of data breaches and the effect they can have on sites like LinkedIn and other organisations around the world.
Thanks to characters like Elon Musk, cryptocurrencies and Bitcoin have also been creeping into the mainstream media. Because of crypto's risky reputation but potentially high pay off, journalists more than ever want comment from a trusted professor on its legitimacy and, luckily for us, most business schools will have people well placed to comment on the relatively new and volatile investment.
Sustainability and climate change
Sustainability is a regular news topic, whether it is climate change, world events or the many elements both physical and human that affect lives. For example, the intensity and scale of the floods in Germany recently have shocked climate scientists.
Here at Bluesky Education, we provide experts with that niche area of knowledge or research that we are able to call upon to give journalists key insights and explanations. We often see these insights being published in the likes of the Wall Street Journal, Bloomberg or even the Financial Times.
So the news agenda offers that perfect opportunity to gather prestigious coverage. What's happening in the news at the moment that you could share expertise on?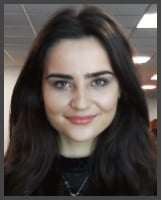 Author: Kate Mowbray
Originally published in May 2017, updated July 2021