2020 was a tough year for many in Executive Education. A number of organisations pressed pause on their programmes with leading business schools. Given the fact that much of in-person learning grinded to a halt, learning and development took a back seat as companies grappled with the immediate impact on their company, and many saw their own revenues fall, during the pandemic.
And unlike MBA and Masters programmes, where applications often rise due to many taking the dip in the economy as an opportunity to go and study, the executives who usually take on short Exec Ed programmes have been more focused on navigating their companies during covid-19, which has dominated their time and left very little capacity for extensive learning and development.
Given this dip in executives taking on short L&D programmes in 2020, it's never been more important for business schools to promote their programmes and ensure they continue to secure executive participants both in their open and custom programmes. Therefore, Executive Education focused PR outreach is incredibly valuable to business schools right now who are looking to ensure their programmes have participants and are made known to a wider audience.
So how can business schools use PR outreach to promote their Executive Education programmes? And how is it different to the promotion of other programmes?
Target audience
The first key differential is the target audience. Precisely knowing your target audience is of course PR 101, but when it comes to Executive Education the audience is incredibly different to those of an MBA or Masters programme.
For Executive Education PR it is important to target publications that are read by senior and high-ranking executives at firms. It is important to do the research here and understand which publications these C-suite executives and managers read and look to target these publications with your PR strategy.
Publications such as leading financial and business-focused news outlets, management and leadership focused titles or cutting-edge technology and digital transformation publications.
Give specific knowledge and expertise
Targeting executives for short programmes is very different to targeting a younger audience for MBAs and Masters programmes. Potential MBA and Masters candidates are keen to hear about the programme, the experience they'll have on it, the extra-curricular activities and initiatives they can get involved in and the career prospects following on from the MBA.
For shorter, executive courses however, the majority of the focus is the ROI of the programme – what knowledge can executives gain from the programme, how valuable is this, does it plug a skills gap and can it be implemented directly into their everyday working careers.
That is why, when it comes to Executive Education promotion, it is important to highlight the programme directors' knowledge and expertise in the media through op-ed pieces and wider expert commentary, to showcase exactly what executives will learn from their professors. Also promoting the key elements of the programme and exactly how candidates can use this directly in their working practices is extremely valuable for Executive Education focused PR.
Engage with corporate partners
Of course, in Executive Education much of the key outreach will be to potential corporate partners, as opposed to individual students. Utilising specific B2B news outlets and networks to promote programmes and experts' knowledge will gain the interest of these corporate partners.
These B2B networks will be key in driving potential programmes home to these partners and persuading corporates to take on customised programmes for their executives with your business school. B2B engagement can be through a number of different ways, including both knowledge content, smaller taster workshops and the promotion of key insightful webinars from faculty, who are able to give potential partners a small snippet of the insight they could secure from a business school executive programme.
Utilise key learning platforms
Another key method, once media coverage has been secured and published, is to engage with potential executives to further promote this content to a wider audience on key learning and development platforms. For instance, using social networking platforms heavily used by key executives and managers, like LinkedIn, to promote and amplify content further to the right target audience will ensure the exact people you want to see your Executive Education offerings will do, and are more likely to be convinced to join short executive programmes from your institution.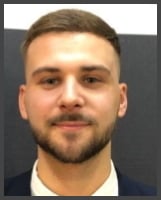 Author: Peter Remon