Is the impact of PR worth the cost? How might communications support help a business school?
We sat down with Benoît Anger, the Associate Dean of Corporate Development and Communication at NEOMA Business School, to ask him why they've invested in PR and how it's been successful for the school. Here's what he had to say...
Why do you think PR is effective?
"Business Schools are all looking for maximum visibility and awareness. Building reputation and credibility, through PR, is a way to attract excellent students worldwide. One should not forget that the brand plays a key role in the higher education industry. Hence, you need a sound PR strategy to demonstrate your USP as well as your expertise. It will also help you to reach your target audience and generate influence.
"Last but not least, in the digital era, PR drives SEO (and high quality content can live for years…)."
Why and how does NEOMA work with a PR agency?
"As part of its global strategy, NEOMA decided to work with BlueSky two years ago (and that was a good pick). Our clear aim was to increase our media coverage in selected countries (and especially English-speaking ones). Even though we do have our own PR team, it made sense to us to work with experts who know the market very well and have the right contacts. It's definitely more effective!"
How have PR efforts been a success?
"Figures speak for themselves: NEOMA's international media coverage increased by 50% these last months. That's a tremendous achievement – thanks to the collaboration with BlueSky – and a way for us to establish our brand internationally. We now have Professors who regularly share their expertise in top tier media, a way for NEOMA to gain credibility vs. our competitors."
Benoît has over 15 years of experience in international marketing and business development, as well as over 10 years of expertise in the higher education sector. Before joining NEOMA Business School, he served as Director of Marketing and Admissions at SKEMA Business School, where he was in charge of the worldwide admission process for the undergraduate, graduate and postgraduate programmes.
He is also an influencer and recognised expert on #edtech and the use of digital marketing in higher education, and is regularly invited to deliver speeches about these topics. He was selected as the most influential French higher education Director on Twitter in 2017, 2018 and 2019 according to HEADWay Advisory.
Since BlueSky began working with Benoît and NEOMA, over 100 pieces of quality coverage have been secured in target media – from top tier global outlets such as the Financial Times and Forbes, to designated education press that has included QS Top MBA and AACSB's BizEd Magazine, international press in key markets for student recruitment such as The Times of India and Brazil's national newspaper Valor Economico, as well as essential trade press that's highly respected in their own fields, HR Zone and International Finance Magazine for instance.
We've worked together to ensure key topics that the school wants to be known for are successfully capitalised on in the media. One of which was FinTech. We've worked with numerous respected academics in this area to highlight their research in specific trade press, that involved the likes of Professor Samuel Ouzan on bitcoin in Global Banking and Finance Review as well as Dr Nathalie Janson on Facebook Libra in Crypto Commentary. But when NEOMA pioneered the use of VR headsets in the classroom, we ensured global coverage for their incredible strength in this domain, in both sector media and national newspapers too – this impressive range included organising webinars with one of the industry's most important accrediting bodies, AMBA, to securing interviews in the world's biggest selling English-language daily The Times of India and across the world to Latin America's AmericaEconomia too. Our work quickly helped position the school as an industry-leader in education technology.
The BlueSky perspective – working with NEOMA
BlueSky's Olivia Nieberg has led much of this work, she says BlueSky's partnership with NEOMA has gone from strength to strength.
"NEOMA have a wonderful communications team that we work closely with on a daily basis. They're always responsive and continuously suggest new members of faculty and interesting research projects to work with. As a result, we have built great relationships with many diverse and interesting professors that are always happy to contribute to various media opportunities. The school has excellent professors with great research around the topics of FinTech, bitcoin, artificial intelligence, and the future of education. All of these topics are extremely popular in the media, so their expertise in these areas is always greatly appreciated.
"As well as this, NEOMA have some fantastic professors who have done extensive research around the topics of management and leadership, gender studies, and more recently, how to manage remote teams."
In addition to sharing this expertise, Olivia has highlighted our work with amazing alumni who are always delighted to share their stories and business school experience. She says this has allowed the school to be promoted with a more personal perspective.
But, ultimately, she attributes the brilliant results to the dynamic teamwork between NEOMA's communications team and BlueSky. She said: "We work at a fast pace to secure media opportunities and we're in constant communication - which is key to a good working relationship, and highlights the school's dedication and commitment to increasing their brand awareness and securing targeted press coverage. The result is that awareness of NEOMA's brand has increased in various parts of the world, particularly in the UK, and we continue to highlight the business school's brand and image in a positive light."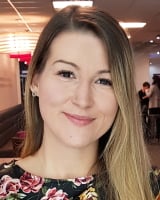 Author: Stephanie Mullins