In an increasingly globalised world, international study is considered by many to be more desirable and important than ever. With over six million students choosing to take up their studies in a new or different country, access and the ability to study and build invaluable relationships with people from all over the world is right at students' fingertips.
International study means that students have the opportunity to attend the best programmes at the best universities, whether that be in a neighbouring country or 5,000 miles across the planet.
Perhaps there's a specialist Masters in Luxury that they want to attend in Milan, such as that at POLIMI Graduate School of Management. Or maybe they want to do a Zoology course, like the one the University of Vienna offers. International study opens up many doors for students that they may not have had access to before.
Student and alumni stories
Whilst there is no universal student experience, studying abroad means that students may experience education differently. Moving to a new country can be daunting, especially if the language is not your first, or you have never visited the city before. However, universities have strategies in place to help international students, making the application process as easy as possible and ensuring students settle in.
Sharing stories in the media is a great way to reveal how students have actually found the transition, and encourage others to apply to that institution and do the same.
Raiha Nawal is an MBA student at Alliance Manchester Business School, who moved to the city from Bangladesh. Having never visited Manchester before, Raiha says that it has been an amazing experience, as the people in Manchester have been both welcoming and friendly – it is a city with great values. This is also reflected in her course, which she says is full of allies; "Peer learning is an essential part of the course, with people offering to share knowledge or skills that may have been integral to previous jobs or topics they had worked in that others had no idea about."
Another example of an international student success story is from Anthony Heykoop, who moved from Oklahoma in the US to Kazakhstan to study at Nazarbayev University. For the Oklahoma Wesleyan University graduate, being an MBA student in the Central Asian country and former Soviet republic will provide him with the professional development he needs through having high quality faculty, programmes and accreditations.
"My home country, the US, is known for having several high-ranked business schools in the world. However, I feel that the quality of education and expertise is just as high at Nazarbayev University as it is in the US or anywhere else in the world for that matter," he says. He wants to use the skills he has learnt in the programme to effectively manage NGO projects.
However, not all stories are alike
Nisreen Meho, is a student attending the Rotterdam School of Management, who had previously escaped the war in Syria. Nisreen arrived in the Netherlands in 2014 and began her second journey facing the challenges of life in a new country. The most difficult, she says, was that of language and learning how to express herself in a society that did not know much about her culture.
However, RSM provided her with an opportunity to build a good future. The management programme gave her invaluable experience and allowed her to make big changes in her life. Nisreen says that the teaching programme in the Netherlands is very different to the one in the Middle East. It allowed her to nurture relationships, build a circle of support and really understand how important teamwork is; she was able to implement a lot of positive changes into her personal life, as well as her academic one.
She says "life always has difficulties, and you should look positively at those difficulties that may bring you many opportunities to be in a better place. Studying at a Dutch university is challenging in the first place, but it is an exceptional chance to develop your skills, integrate yourself and learn new things that will help you make your way in the Netherlands."
I find hearing these stories really inspirational. It takes a lot of courage to move your life to another country, especially when you may be leaving family and friends behind in the process. But it only further highlights how dedicated a student can be to their education or career; how much of a go-getter they are. And if this can persuade other people to adopt the attitude of determination and nudge them to take that leap, then sharing these kinds of stories in the media can be really fulfilling.
International study is a great way to really experience and understand the people of a country, its traditions, and its culture, all whilst getting an education. It broadens the depth of education – giving students much greater access to a range of programmes, from really specialist masters to MBAs to short courses. Students can find and explore their niche, at a top school that they want to attend. They can enhance their network, travel the world and discover opportunities abroad. International study allows students to flourish, all whilst providing them some incredible life experience.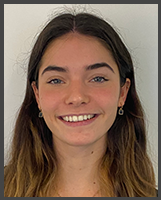 Author: Ariella Durban