Takeaways from Cision's 2022 State of the Media Report
As the world continues on its new path of hybrid working, entering deeper into a metaverse, our relationships are changing all around us. It's impacting how we interact with our colleagues, our clients, and for us PR consultants – journalists.
The traditional relationship between journalism and PR has often been quite transactional; journalists often use PR consultants to help find noteworthy stories, whilst PR professionals use this relationship to share a wider message. How we build these connections with journalists was a key focus throughout Cision's 2022 State of the Media Report, an annual look into how things have evolved for journalists.
The report builds an extensive overview of the industry as a whole. This year, key areas of attention were paid to how social media is used, how multimedia is interacted with, and the change in value PR has had for the industry. Nearly 4000 journalists were surveyed across Europe, the US and Canada, and the Asia-Pacific region – key target markets for us.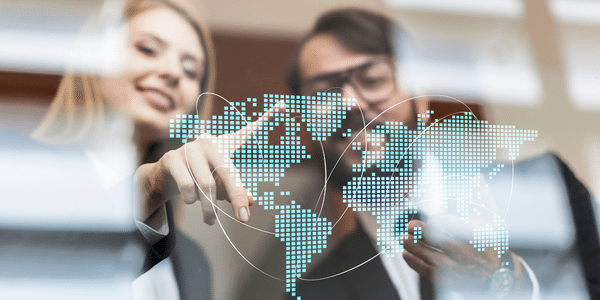 Because this is our niche, we've broken it down for you into two key areas: social media, as well as press releases and pitches. Throughout these sections, keep in mind the two golden rules we've identified from Cision's report: (1) Do your research; and (2) Be empathetic/understanding. The areas, broken down in this order, provide starting points for us PR professionals to improve our communications efforts. The backbone of this is social media, which continues to top the mediums of communication PR consultants have with journalists.
Social media is supreme…
Crucially, respondents were clear that just because they are on a social media platform, doesn't mean they are using it for their work or to gather PR. Do your research – have a look at what kind of content a journalist is publishing on their social media channel(s). Do they have Facebook, Twitter, Instagram and LinkedIn? If so, perhaps they use their Facebook in a professional capacity, Twitter and Instagram for personal use and LinkedIn to promote their own brand. In this case, messaging on either Twitter or Instagram might lead to a frosty response, and even reaching out on LinkedIn might not be as efficient than if you contacted the journalist directly through Facebook. Not doing your research and choosing the wrong platform could lead to you alienating a key contact.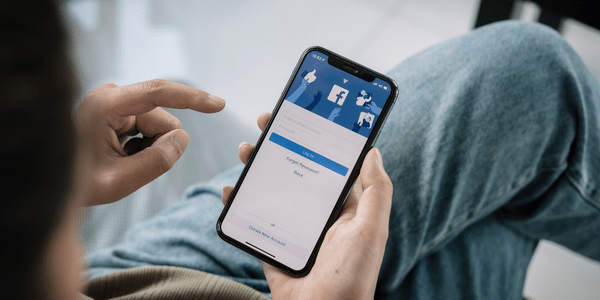 Moreover, Facebook came out overall on top of other social media platforms: 65% of respondents used it for professional reasons. Whilst it was the most widely used channel in Europe and the Asia Pacific, Twitter was more widely used in North America, coming second globally overall. 56% of journalists had a LinkedIn account they used for work, but less than half the respondents each had an Instagram, YouTube, WhatsApp, TikTok and/or Snapchat account which they used in a professional capacity. Be sure to check you know how they use their account, especially if you plan to contact them through these platforms.
If you are messaging a journalist directly, be certain what you are contacting them regarding is relevant to their work. Only 25% said it was acceptable to receive a direct message, but a further 27% said it would be ok depending on the approach. If you are not contacting them with relevant material, then again you may be alienating them.
Having said this, direct messaging may not always be the most successful method. Only 5% used social media primarily to receive information from PRs, most commonly the platforms are utilised to publish and promotes original content and interact with their audience. Indeed one in three journalists surveyed felt that they do not want to receive any direct messages on social media from PR professionals, which included 12% who said they would block without a moment's hesitation.
Instead, try engaging with their work prior to reaching out to build up that relationship: like, comment, follow, and get their attention by boosting your own engagement! If your name rings a bell, you are more likely to come across favourably!
If you do decide to reach out through social media, or even message by email, be sure to be empathetic. Journalists today are facing a lot. Reduced resources alongside declining advertising are just some of the trends the report highlighted. 32% felt their biggest challenge today was maintaining their authority as a credible journalist, specifically in reference to 'fake news'. Journalists are busy people balancing multiple projects simultaneously, be patient and willing to follow up if necessary!
While social media has become the back bone of building your relationships with journalists, the report highlighted that those surveyed felt the importance of the old school PR pitch and press release have not been replaced.
…but the press release still dominates!
The most impactful press releases had key words in the first 70 characters. Cision recommends taking out those unnecessary words that plague our writing; the jargon many have a bad habit of using. Don't use unique, it's not innovative or ground-breaking and is it really game-changing? Be wary of adjectives in general – describing your findings as amazing or exciting will not motivate the journalist to pick up your pitch or press release any quicker.
Again, be understanding that journalists have limited time to go through these; they want to know the facts of what you're suggesting straight away, and will not try to dig if you make it too difficult. The report noted that journalists are under increased pressure to think about if/how their content will have an impact, and how it will get readers to engage with them. Be responsive in your communications with them, and if you're writing is not clear, they will not feel it is worth reading.
Overall, journalists did not want to receive any information on the potential story performance, livestreams, offers of news commentary or offers of guest posts; "Give them what they want". Around a third of journalists said a list of upcoming projects would be useful for their own planning and preparation, so great forewarning may be something to consider if you know of something happening later down the line.
And making sure you do your research is key here as always. There is no gain to anyone if you send a journalist a pitch that is not relevant to their particular field. Take the time to understand their particular audience and what would be a good story for them. If you are pitching a particular piece of work, make sure it captures their attention!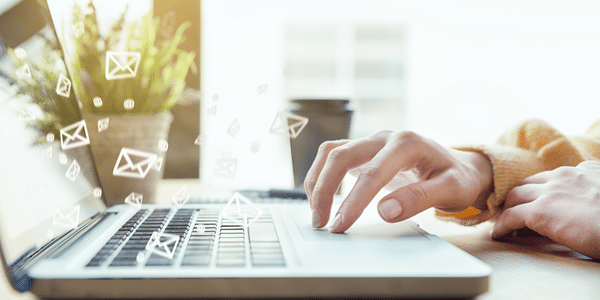 A key area of focus in the report was multimedia. Traditionally it might not be common to use multimedia in PR and pitching, but 54% of journalists surveyed felt that they would be more likely to cover a story if images and sometimes videos were included – but only when extremely relevant! Primarily here we are talking about images, which ranked at the top of preferred multimedia. Video was second, but then infographics and social media posts were generally disliked. Any multimedia included should be high, clear quality and easily accessible for the journalist – otherwise, again, they will not have time to review it.
The key here again is to know your journalists; different publications will have different multimedia policies. If you are aware of a news outlet's guidelines, then including a conforming picture might help save the journalist time and make them more likely to work on your story.
In summary, journalists are most likely to respond to PR when it is timely, relevant and done with an understanding of their role and position. Whilst the landscape is ever changing, the basics have only adapted to changing circumstances. And anyways, there is no need to fret - we are here to help, get in contact today!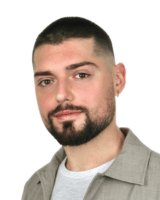 Author: Alexandre Lopez
Having studied at top institutions including Sciences Po, City University of Hong Kong, Oxford Brookes University, KIMEP University and having completed his Masters at the University of St Andrews, Alex's insider knowledge means that he genuinely understands the inner workings of universities and higher education institutions. Alex has won awards for his academic writing and is fluent in both English and French, and proficient in Spanish.