Like to see your name in flashing lights?
Most of us would take joy from seeing our names and businesses in the newspapers, spoken on the radio, typed up on newswires – quoted as an expert in our fields, or highlighting an impressive company achievement.
That's something to show off. Isn't it?
Yes, but some have been known to fall under the curse of vanity PR, when achieving media coverage is just to show friends and colleagues and put up in an office.
Attract your target market
Rather than hunt coverage for the fame - vanity PR - some people need to be reminded that to be truly effective PR efforts should be channelled into attracting your target market. For example, The Financial Times, Wall Street Journal and The Economist are excellent publications to be seen in – but the niche, specialist outlets that your potential students, corporate partners or faculty are reading are just as important! Although they might not look as good in a frame, these mentions are building credibility and exposure in the right places.
PR is best when being led by the bigger corporate picture. While some big name hits might make a few stakeholders and the odd professor happy, are they really delivering something in line with the business school or university's goals and objectives?
There needs to be a balance
By strategically securing a spread of media successes, the resulting leads, enquiries, email sign-ups, quality website visits, or high calibre student applications are some of the important objectives that are effectively achieved.
It's not all ego, it's calculated and planned. It fits into the efforts of various teams to promote the institution in a deliberate and targeted manner. So it keeps people happy while hitting those marketing goals.
Want to make sure that your PR has a purpose? Get in touch with us now!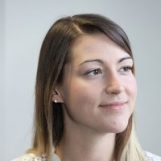 Author: Stephanie Mullins