Would you like to see your name in flashing lights?
Most of us would take joy from seeing our names and businesses in the newspapers, spoken on the radio, typed up on newswires – quoted as an expert in our fields, or highlighting an impressive company achievement.
That's something to show off, isn't it?
However, the desire to have your name is big letters can often indicate that someone has fallen under the curse of vanity PR, when achieving media coverage is just to show off to your friends and colleagues and put up in an office. It is normal to want to celebrate your achievements, and there is nothing wrong with doing so. But how do we know when we have taken it a step too far? And how do we reign it back in?
Attract your target market
People who are looking for vanity PR might hunt coverage for the fame as opposed to for their school or university. Some people need to be reminded that to be truly effective, PR efforts should be channelled into attracting your target market. Remember that this is what your goal is supposed to be – achieving coverage for the sake of your school, not for the sake of yourself, or what names you think are important.
For example, The Financial Times, Wall Street Journal and The Economist are excellent publications to be seen in – but the niche, specialist outlets that your potential students, corporate partners or faculty are reading are just as important! Although they might not look as good in a frame, these mentions are building credibility and exposure in the right places. For example, if you have an alumni with an amazing start-up in sustainability, they might be interested in speaking with journalists who have a greater focus on climate change or small businesses. These types of publications might be smaller, but are important because people who are interested in things such as start-ups or sustainability will be reading them – you will be reaching the right market. PR is best when being led by the bigger corporate picture.
While some big name hits might make a few stakeholders and the odd professor happy, are they really delivering something in line with the business school or university's goals and objectives?
Working as a team
PR vanity can also lead people to view their job in a selfish way and focus on what is in it for themselves, causing them to lose sight of the bigger picture for a team or business school.
We forget how important the people around us are, how much they help us out and how they can actually assist us in achieving our goals. We might also forget how we, in turn, can help them, if we are too focused on trying to attain credit for ourselves. PR vanity can lead us to only wanting to do things for ourselves and alienating the people around us.
That's why it is important to remember that you are part of a team. Working together, listening to others, and reaching compromises makes up a big part of this and we need to remember that each individual win, big or small, helps build up a school or university's reputation. Only trying to promote yourself won't do much in building a strong school, and a strong school is the roots of your own work.
There needs to be a balance
By strategically securing a spread of media successes, you are providing the school, or Dean, with what they asked for. Whether coverage provokes resulting leads, enquiries, email sign-ups, quality website visits, or high calibre student applications, these are some of the important objectives that are effectively achieved through calculation and planning; it's not all ego. It fits into the efforts of various teams to promote the institution in a deliberate and targeted manner. So it keeps people happy while hitting those marketing goals.
And it also means that you have done your job well. Trying to steer clear of vanity PR does not mean that you should not be proud of the work you are doing. In fact, the most important work is done by those behind the scenes, rather than those with their name in the headlines. You can still celebrate wins, big or small, or if you help your school to reach one of the targets they set out to achieve. As long as you have the right intentions and a good attitude, combined with hard work and achievement, you will be a successful.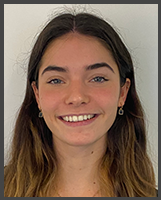 Author: Ariella Durban
Originally posted August 2017, updated November 2021