PR absolutely can and absolutely should be measured.
Know what your objectives are. You need to have something to measure against – and so you need context. Do you need more candidates or clients – and where? In a particular sector or geography. Do you need more people to work for you? Do you want to raise you profile as a thought leader?
Don't just share the same message across all channels, think about what you are looking to achieve and the best way to do this using each channel.
It might be that your LinkedIn company page is your BD platform. It could be that your Facebook page is your employer of choice platform. It could be that Twitter is where you engage with communities through hashtags. Whatever it is, have a plan and follow it rather than spraying and praying.
There are longer term metrics that are harder to measure – a passive candidate is just that and it's the added value you give them through your content that keeps them engaged with your brand. But there does need to be a process in place to look at:
Top tips for measurement
Outputs
Who is engaging and sharing your PR & content, how often and by whom - and does that provide you with a lead. Are all your consultants liking and sharing – it's not just about being in the media – it's about extending the reach.
Outcomes
What is happening to community sizes/website traffic – are you just collecting followers or are you looking at who they are?
Business Results
Are you recycling your PR into the business development activity to showcase your knowledge and expertise as a differentiator in client meetings and PSL pitches?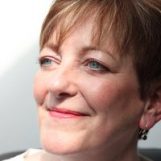 Author: Tracey Barrett