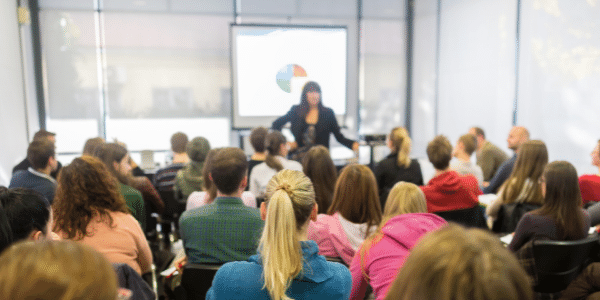 Understanding why we promote faculty expertise can really help us to get to grips with how important it is, before we move on to how we might go about actually promoting it. There are several different reasons as to why faculty expertise can reflect incredibly well on your institution, increase your academic credibility and help businesses and society.
Most generally, promoting faculty research in turn promotes your institution. Where research is getting into top-tier or widely read publications, so is your institution, being included as a key part of the research. This helps to develop your own credentials and establish a reputation as a brilliant institution. It demonstrates how much research is being done at your school, that you are keeping up to trends and are in touch with current affairs. It can show your school to be a leader in thought, as well as a world leader.
Another reason that promoting faculty expertise is important is because it shows the academic excellence of your institution. If it is your professors who are being selected to give comment, or their work is being featured in well-known publications, it is because they're doing incredible work. And this incredible work is being done at your university, which must mean that the quality of your teaching is of an impressive standard.
In addition, publishing this research can really help businesses and society, in many different ways. By disseminating research, you can have a really positive impact on the world. This might be by providing a framework to academics on how to teach future business managers and leaders. Or it might be academically relevant to another piece of research being done, connecting the dots and helping to develop the bigger picture. It can also help combat fake news, and actually provide an accurate expert voice and evidence on important information. For example, during the height of the pandemic, the spread of misinformation was abundant, with people making false claims all over the internet. Many people questioned in particular whether government rules were effective or not in containing the virus. Research from the University of Cologne put to bed this doubt, finding that social distancing reduced the transmission of the virus by 84%! This demonstrates that research can really shed light on a situation and help increase people's knowledge surrounding a certain situation or topic.
Another important consequence is that it keeps your faculty happy. Academics do mostly enjoy having their work read and seeing it featured in names such as the Financial Times or Forbes. Getting their name out might lead to business or companies recruiting them for consultancy work. It also makes them more familiar, if companies or schools may be thinking of starting new projects or getting academics to provide advice. It could also secure them more funding for future research projects! Media coverage is often remarked as the key motivation in support and research communications.
Furthermore, promoting faculty expertise is an incredible recruitment tool, in terms of both students and other academics. By showcasing the array of high-quality professors and work you are doing at your school will encourage students to apply. It confirms that you are one of the top institutions out there and can provide them a really great education.
One standout example of this is this brilliant Forbes article featuring an interview with Guillermo Cisnero, the Dean of a brand new school of management: Advantere. This helped bring the business school into the eye of the public and was a great way to showcase a new project. Being featured on such a respected and well-known publication having only just set up their school demonstrates that already, they are in demand and being seen as a key competitor in the business-education market.
Potential faculty members will want to be assured that they heading to a leading school or institution. This demonstrates that they too are of high calibre and are a successful academic, but also what they are currently missing out on! Having a big media presence ultimately shows that your research is interesting and in demand. People are interested in what your school has to say, and thus you will be able to provide an academic with the platform needed to achieve success for their work.
"One of the greatest benefits internally has been the increased involvement with our schools faculty. Externally, our partnership with BlueSky has been beneficial because I think it helps our school to gain more visibility. I think potential students are watching our website or social media channels and see that, for example, the Financial Times or the Guardian or the Wall Street Journal has recently published an article about our school that gives us, in our school, a lot of credibility, and also visibility." Sergio Oliveri, Communication Division Manager at POLIMI Graduate School of Management