With over 4.5 billion active internet users today, the power of digital marketing can't be overlooked. While internet usage has been steadily rising in recent times, unsurprisingly Covid-19 has accelerated the move towards greater usage and reliance on technology. And if recruitment firms want to ensure that they get their message heard and rise above the noise, it's crucial that they have a strategic marketing plan which is fit for the new virtual world. Here's how recruitment firms can step up their digital marketing strategy.
Evolving your existing plans
The coronavirus pandemic has completely shaken businesses, the economy and talent arena. While just a few short months ago, we were in a candidate-driven market, we are now seeing unemployment rising and professionals uncertain about what the future holds for their careers. The talent acquisition dynamic has completely changed so it's crucial that hiring agencies adapt their digital marketing strategy too.
With more than one in four UK workers furloughed, client and candidates' needs are completely different. The information and help they require has changed, and it's important that your marketing reflects this in order to stay competitive. The disrupted recruitment landscape requires a thorough reassessment of your business goals and marketing strategy. Ask yourself, is your messaging still relevant in today's climate?
Added to this, is the reality that candidates and clients are changing the way they consume media and interact with businesses. According to Ofcom, UK adults are now spending more than a quarter of their waking day online – the highest on record – with services such as TikTok and Zoom seeing unprecedented growth. And a recent report from the communications regulator also revealed that one in three now watch online video more than traditional TV. As clients and candidates change their habits, how they consume media and the channels they use to seek information, it's vital that recruiters also evolve their digital strategies to reflect this.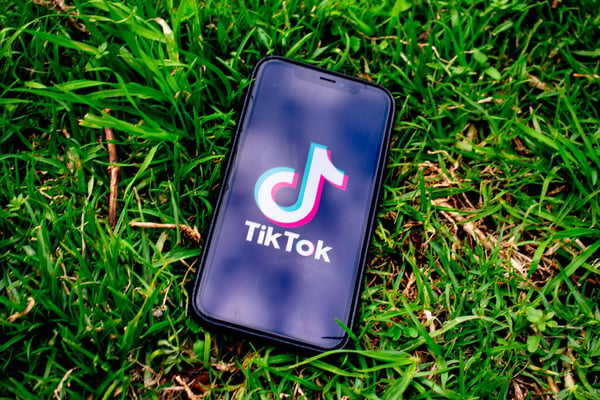 Be relevant, be current
Keeping your finger on the pulse of your clients' and candidates' needs will ensure that you're providing information and content which is actually relevant and useful. As Covid-19 has placed businesses in unprecedented situations, your audience is going to require different information from you than before.
For example, candidates may now be seeking advice on coping with being furloughed. This might include wellbeing guidance, help with updating their CV and information on the latest industry trends so that they can keep up to speed. Clients on the other hand might be seeking information on holding virtual interviews, managing onboarding remotely and looking after the health and wellbeing of workers while they work from home.
If you are actively covering topics like those mentioned above as part of your digital marketing strategy, you'll be providing your clients and candidates with much more value, and therefore seen as a firm which is much more aware of the current market.
Establish what content works best
The great news is that there are a number of ways that you can share information and your messaging. Most companies are now utilising blogs on their website, which is of course fantastic for search engine optimisation and building connections with readers, however it's important to consider what other content forms your audience may engage with.
For example, ebooks can provide in-depth information on specific topics and really help your firm stand out as an industry thought leader. However, try to be creative when producing these and consider what subjects will be truly of value to your audience in the current climate.
With more people online than ever before, candidates are eager to keep their skills sharp while on furlough, and businesses looking for help with their next move, so why not organise a webinar? There are a number of tools available online to help you get started such as Join.me and GoToWebinar.
Of course, don't forget about visual content too when planning the digital marketing strategy for your recruitment firm. Videos can really help you stand out on social media and get people to stop scrolling through their feeds. There are plenty of subjects that your staff can cover on camera, for example promoting the latest blogs or marketing content. If you're trying to connect deeply with a certain group of individuals, you can also consider holding a virtual round table – something that also offers great post event content opportunities.
Use the right channels to engage with audiences
While producing relevant content and in the right format that speaks to client and candidates' pain points is crucial, it's also key to use the right channels to disseminate your message. Utilising the correct platforms for each piece of content, will ensure that they get in front of the intended people and are actually seen by individuals that will be beneficial contacts for your agency. This is especially the case today when the way people consume information is changing. It's very normal that clients and candidates will turn to different channels for different purposes.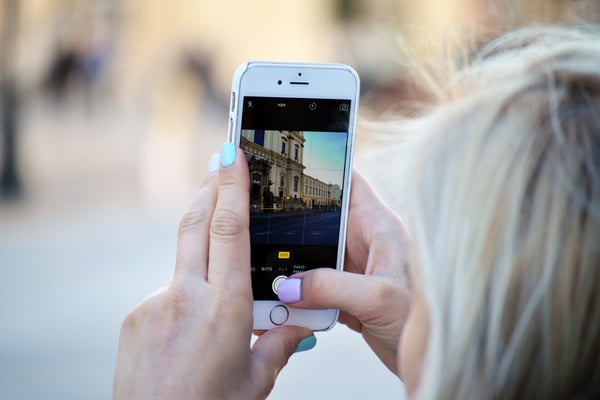 To ensure you're using the right platforms, it's important to establish where your audience hangs out. Individuals from different demographics may favour certain channels over others, and use them in dissimilar ways. For example, we all know that Gen Z are digital natives, and therefore more inclined to favour social media and video content. By identifying which platforms are most relevant for your target audience, you'll be increasing the reach of your content and will invite engagement.
A digital marketing strategy for recruitment firms in Covid-19
While it's difficult to predict what the post-Covid-19 landscape will look like, we can confidently say that businesses and individuals will be embracing technology at an even greater level. Having the right digital marketing strategy in place right now is crucial, however, ensuring that it has been adapted and evolved to reflect clients' and candidates' new needs as a result of coronavirus is even more important.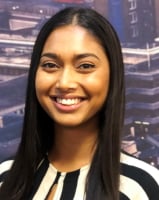 Author: Fahida Begum