Why write about what you know when you want people to know what you do?
A good PR company can help raise your business' profile so you get seen by your target stakeholders. We can do this in a number of ways, such as securing thought leadership articles in sector press, enhancing your company's blog to attract new audiences and writing press releases which will be distributed to all the key journalists in your industry on behalf of your business. However, too often, companies approach PR thinking their agency will write press releases explicitly about what their organisation does and who they are, but the fact of the matter is journalists don't care about these things. While this may sound harsh, it is the truth. What they do care about though is what you know and, in particular, the things you know that they don't. So, here's what you should be writing about in a press release.
What to write in a press release: What do you know?
As mentioned above, the press want access to all the expert insight that you have. The good news for recruiters is that they have a wealth of data and information at their fingertips. Regardless of what sector you recruit into, you're a pro on the people agenda within your industries. You'll know all about the latest human capital trends, skill shortages, pay gaps and will be able to advise businesses on how to find the best talent. The future of the workforce is an interesting topic for journalists in every sector, and recruitment firms must capitalise on this. Your consultants will have knowledge on the specific industries they hire for, issues that are impacting demand, and the talent arena in general.
What's happening in your industry?
Clients are often apprehensive to call themselves experts, but that's exactly what you are! As excellent recruiters, you'll know what is happening in your industry, and what the latest trends or changes mean for businesses and candidates. Your opinions hold weight, and journalists want to know what you're thinking and seeing in the market. So next time you're wondering what to write in a press release – simply have a conversation with your PR agency about what your thoughts are on the latest news, whether that be IR35 or the Conservative win – and this can be used as a comment.
How can you enhance this knowledge?
Naturally, from being fully immersed in the sectors you hire for, you will already have a lot to write about in press releases. However, you can strengthen your arguments and opinions by backing them up with your own statistics.
Conducting surveys with your clients and candidates, for example, can provide you with a wealth of data, which of course make for bold, attention-grabbing headlines for both readers and journalists. You can also hold surveys during any events you are exhibiting at. This doesn't need to be complicated, just a quick and simple Survey Monkey or a tick box paper will do. However, despite the ease of this, they drastically enhance how newsworthy your press releases are.
You can also use information and insight that you have gathered from events and roundtables to produce white papers which can then be condensed to produce press releases. Analysing the data that you have at hand, and calculating any increases or decreases in hiring in a particular area or role can be of interest to journalists too.
Share your content far and wide
A lot of people tend to produce press releases and once the content has been published, they forget all about it. However, a press release can have a much longer life span than that. You can take the information from the release and expand on it to produce an in-depth thought leadership article; you can also take the content and adapt it for a blog; or use it as the basis of a white paper.
And of course, once the release has been covered in the press, make sure that you are sharing this on all of your social channels.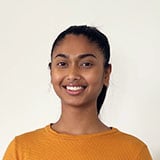 Author: Fahida Begum