Positioning your brand as a thought leader in its field through PR takes not only a superior understanding of the market, but also time and dedication. However, while there is no shortcut to building a solid media profile, generating data through surveying your networks can supercharge a press release by boosting both newsworthiness and the potential to repurpose.
Flick through any national newspaper, or scroll through any major newsfeed, and you'll find that a significant number use statistics as a hook. Thanks to the power of polls, we know that Magnums are the UK's favourite ice cream, England's progress in the World Cup increased national pride and two thirds of voters are baffled by Theresa May's Brexit policy. None of these stories are particularly surprising – but you can guarantee they wouldn't have made headlines without the figures to back them up.
We've previously blogged on getting the most out of your press release, and generating data to reinforce your messaging is a fantastic way to stretch the potential of campaigns. From a journalist's perspective, data adds a layer of credibility to a story which will ultimately increase the number of outlets choosing to cover the story. What's more, the same stats which are used in the release can also be used to create social images, videos and infographics to further boost brand profile.
The power of polls in practice
When the Association of Professional Staffing Companies (APSCo) polled its members to find how changes to off-payroll working in the public sector had impacted the market, it found that 70 per cent of recruiters reported that the number of public sector contractors has fallen. The resulting press release achieved over 50 pieces of coverage, and figures from the survey continue to be used in stories on the topic months after they were unveiled.
Meanwhile, the Recruitment Industry Disability Initiative (RIDI) regularly surveys both jobseekers and employers to identify barriers to employment. The most recent poll, which found that 75% of disabled candidates find their condition has an impact when job hunting, achieved extensive coverage across the recruitment, HR and disability press.
Love data
With a bit of forward planning, stakeholder polls can provide robust and authentic data which provides valuable third party endorsement. However, even if you don't have the time or inclination to put together a survey and analyse the findings, it is still possible to use figures as a hook for your story.
When Global Accounting Network found that demand for interim accountants was booming, they went back and crunched the numbers to find that vacancies were up 44% year-on-year. By publicising this increase – along with expert commentary on the reasons behind the rise – they caught the eye of journalists across the finance and accounting press.
And with a recent survey revealing that nearly half of UK journalists think that most PRs are 'not up to the job', selling in hard stats alongside thought-leadership opinion is an effective way to firmly differentiate your stories from the fluff that fills their inboxes.
Are you looking for help with your press releases? Get in touch with BlueSky PR today.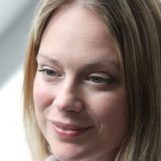 Author: Carly Smith