When I'm speaking to new contacts in the recruitment and HR sphere I often find myself being asked during recruitment marketing discussions: "what is employer branding and why does it matter?" (this usually stems from a conversation where I'm explaining what we do here at BlueSky PR that makes us more than just a PR firm!) So, having faced the question again recently, I thought now would be a great time to jot down some useful information.
What is employer branding?
Essentially, employer branding is your reputation with your staff and potential new recruits. It's your reputation as a workplace – how your employees view you and how the outside world sees you as an employer. Sounds simple, right?
However, while the concept is simple, managing and controlling your employer brand as part of your recruitment marketing activity is by no means easy. Given the complex make up of today's workforce, the wider geographical scope of potential new hires as the need to get to a physical office space reduces and the vast array of communications channels now available, ensuring your employer brand is saying the right thing, to the right people at the right time is incredibly difficult. But, as you'll see at the end of this blog, it's not impossible, so don't despair just yet!
Why is employer branding so important?
Before I go into some top tips for managing and growing your employer brand, I want to delve deeper into why it's so important to build this into your recruitment marketing activity:
Investing in your greatest asset: For a recruitment business, your most valuable asset (aside from a database of course!) is your people. Without highly motivated and competent sales people, a staffing company will lose its main selling point. And given the ever-growing number of recruitment businesses starting up in the UK, it's safe to say that competition for the best consultants is rife. That's where your reputation as an employer will help you stand out. Employers want much more than a salary these days. They want progression opportunities. They want to work for a business they can relate to. They want to know they will get the recognition they deserve. If you are actively marketing your recruitment firm's employer brand in line with the wants and needs of your target audience, your chances of attracting the best recruiters increases.
It'll help grow your candidate database: Now I'll admit, we're facing an environment where candidate numbers are plentiful for some recruitment firms, but as we all know, the best people will be in high demand, and you want to make sure these individuals are using you rather the competition. While they might not be applying for a role with your agency, it's becoming increasingly common to see candidates taking an agency's employer brand into consideration when looking for a recruitment firm to find their next role. After all, how you treat your staff and new recruits will provide a real insight into how you will handle their job hunt.
Clients will look at it: In a similar vein, end-hirers are increasingly looking at their partner's employer brand profile when deciding if they would like to work with them. Given that a recruitment agency will be representing the end-client and portraying the company's own profile as a great employer, clients want to know that a staffing business has the same ethics, values and approach to its people as they do. So having a widely recognised reputation as a good employer has the potential to help you bring in new business.
5 top tips to make your employer brand work for you
I certainly have no doubt that employer brand is an important element of recruitment marketing strategies, but how can you ensure yours is really working for your brand? Here are a few top tips to help you really benefit from getting it right:
Be honest: First and foremost, honesty truly is the best policy. Your employees will be the most active communication channel when it comes to getting the message out there that you're a great company to work for. Telling them what to say without first getting their input or even being 'flexible with the truth' will back fire. Not only is it likely to impact the motivation of your current team, but any new hires will soon see for themselves that they've been mis-sold some information and you could quickly see attrition rates increase.
Consult your staff: Following on from this, rather than telling employees how they should view you as an employer, it's important to ask them. An audit that delves into what people like about working for your firm can give you new insight into your USP as an employer, so take a step back and have a real honest look in the mirror before outlining any messaging.
Build case studies: Nothing demonstrates why you're a great employer more than a testimonial from a member of staff. Use any case studies of consultants who have worked their way up the ladder and reaped the rewards to highlight the opportunities available in your business.
Use different mediums to get your message across: Remember to use a variety of mediums to communication your message. Sticking with case studies as an example, these can be presented in written format as a blog or in a video that's hosted on your website or YouTube channel. People digest different types of content in different ways, so having a mix will ensure you're engaging with a much greater audience. But, as I mentioned above, make sure it's authentic and comes from the individual, rather than a corporate voice.
Utilise the channels at your disposal: Finally, there's a wealth of channels available to really market your recruitment firm's employer brand. Incorporate social media platforms with web content and marketing mailers. And get the team involved too. Your consultants will have a much larger network online than the company's social channels, so get them involved in sharing messages (this is where having their support and involvement from day one will definitely prove valuable).
Remember, you're not alone
Of course, if you're new to all of this and have yet to combine employer branding into your recruitment marketing plans, don't feel that you have to go it alone. This is an activity that can and indeed should involve multiple resources, including HR, hiring managers senior leadership teams and, of course, external experts with the knowledge to help you define your USP and communicate it effectively.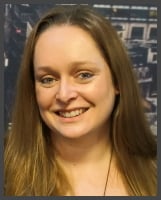 Author: Vickie Collinge