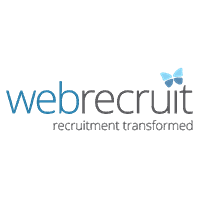 For some recruitment businesses the decision to undertake PR can be a hard one. Recruitment is hugely results driven and ROI is easily measurable. PR is different and can take some time to see results. This month we speak to Lucy Heskins from webrecruit about the value of PR.
Why do you use PR?
PR is an effective way to get our brand out further. We recognised that in order to build our brand and communicate with publics we wouldn't have reached otherwise, PR needed to be a key part of our strategy.
The Web has helped us to push out our messaging much quicker than had we opted for just traditional methods such as print. Whilst these are still extremely useful, the likes of online magazines, newsletters and blogs have helped us tenfold to distribute our messages.
Increasingly, it's also important for reputational management. By issuing a statement on our website or answering questions in real-time on Twitter or Facebook, we are seen to be much more responsive to our publics.
How do you measure ROI?
PR, for us, takes a drip-feed approach; it's a slow burner that helps to promote our services over time.
We measure our ROI in many different ways. The most straightforward way is to record the number of features and comments at the end of the month, as well as talk to our customers to find out how they learned about us. Google analytics is also important too, as is the number of visitors to the blog/website after a release has been published.
With our increasing use of social media, however, we find it goes much further than this. We are able to track who re-tweets us, shares our content and comments on our blog – all important metrics that enable us to increase our brand awareness.
What would your advice be?
PR is a crucial part of the marketing communications mix, it allows you to manage your brand and communicate with audiences you may never have thought possible. Many people associate PR with getting column inches in the paper. In fact, the Web has enabled anyone to publish and voice opinion on virtually any subject, and the tools are in most cases, free-to-use.
I strongly suggest to anyone considering using PR to jump in straight away, learn about the different distribution methods and identify where your target audiences are. Of course this can take time, and you may not always have the resources, but it is an activity worth investing in that will ultimately differentiate you and your business.