I know first-hand how much effort goes into developing content ideas and getting copy drafted and fine-tuned so that it is a perfect balance of opinion and promotion. So, I also know that seeing all this hard work result in one or two bits of coverage, and then being left to stagnate, can be incredibly frustrating. But there are ways of making your content work better for you. Here's a few tips.
Repurpose what you can: the content lifecycle
In order to stretch your content and get the most 'bang-for-your-buck', you need to ensure you're starting with the right type of copy. When you're developing a topic or angle, consider where in the content life-cycle you should begin. A press release can be turned into a feature. Quotes can be used for reactive comments, and thoughts can be expanded on for a blog. For me the natural starting point should be a press release highlighting the key message for your content. This serves as a 'teaser' for both readers and journalists. By providing this initial insight you'll gain greater traction in terms of securing more coverage.
We'll often have journalists respond to press releases asking for more in-depth opinion or advice features on the topic, but if you don't have these contacts approaching you, go straight to the source to make your content work for you. Selling in a feature on the back of a release that expands further on the subject will enable you to re-use content you've already created, you just need to add in more information to support your message.
Consider as well where the quote from your original press release can be used for quick reactive comments. Whenever a journalist requests comments from our clients with a quick turnaround, we always look at the quotes we already have to hand that can be repurposed to meet tight deadlines.
Share, share, share
If you're looking to make your content work for you when it comes to extending your reach, sharing coverage is certainly a crucial step to take. With online coverage and blogs easy to share online, you need to make sure that you're using your firm's social media accounts to push content out to your target audience. Getting your recruiters involved will also be hugely valuable. Individual's have much greater reach and influence than brands, so make sure they're actively sharing coverage or commenting and liking posts to help ensure your content goes further.
It's also important to look at where you can include coverage in planned communication activity. For example, do you send regular e-newsletters to your database? If so, include links to the coverage in these. This will give your audience something less sales-direct to read and will demonstrate why you're a credible business to work for.
Making your content work for your business development
Using your content for business development is arguably the easiest way to see a direct ROI. It's crucial that you're directly sharing coverage with those potential clients you're engaging with – you never know where it could lead. As a case in point, a client of ours had a specialist energy recruitment consultant who we spoke to in order to identify any potential media angles that will support his work. It quickly became apparent that the role of process safety engineer was both critical to the running of a successful energy extraction project and also worryingly uncommon in the oil and gas market. Despite the position being absolutely crucial, there were very few experts available in the sector meaning firms had to pay significantly over the odds for this expertise.
After this conversation, we engaged with one of the specialist publications in the oil sector and secured a feature opportunity to discuss the role, why it was in such short supply and the benefits of working in these positions. (I will add that we also gathered all the information required for the article and drafted the piece for the company).
After the article was featured in the magazine, we received a call from the consultant who reported that he had been to a new business meeting where the client had a physical copy of the magazine his article was featured in. This gave the client the confidence that the he really knew what he was talking about and ultimately meant his team were given the task of filling these roles.
But what does that mean for the business financially? The positions resulted in upwards of £100,000 in fees for the company, providing a true return on their PR investment.
If you've invested in developing great quality content, you want to make it work for you. By following the steps above you'll be in a better position to stretch the copy you already have and ensure you're getting every last business development and candidate engagement opportunity from it.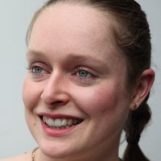 Author: Vickie Collinge