I was lucky enough to attend one of the most iconic and highest profile events in recruitment last week, TALiNT's World Leaders in Recruitment conference. All of the hottest topics in the industry and upcoming challenges and trends were discussed and debated by some of the most influential people in the sector, including our own Head of Practice, Vickie Collinge. There were a number of interesting discussions, which provided much food for thought on key recruitment trends for 2020. Here are the key takeaways from the event.
Agency Benchmark Report 2019
First speaker of the day, Ken Brotherston, Managing Director of TALiNT Partners, provided us with insight into TALiNT's first Agency Benchmark Report. The main theme was that there is now a "new" talent acquisition reality, and if recruiters aren't preparing already, they risk being left behind. Technical disruption is very much a reality, and businesses must remain agile. Ken provided a great example of how society went from almost exclusively using horses to relying on cars within just 13 years.
The report itself, which has been compiled from a wide-ranging survey of medium and large agencies, revealed that CEOs ranked employer branding as their number one concern, followed by diversity & inclusion and candidate experience. Deployment of tech and supply chain management were also on the list, showing that nowadays, recruiters need to be a jack of all trades, and can't afford to simply focus on one area. If businesses want to keep up with the key trends in recruitment for 2020, it's vital that they act on all of these points.
Why I still love Mondays
James Reed the Chairman and Chief Executive of Reed Global gave a passionate speech about why he is still loving Mondays and why recruitment matters. He spoke about how sometimes professionals in the industry may downplay the importance of the work they do, but, in fact, they are making a massive impact. "Recruitment changes people's and businesses' lives", he expressed.
Reed, which is one of the most well-known hiring agencies globally, was the first company to offer a recruitment website in the UK, way back in 1995. Since then, it has become the UK's number one job site. James said that he was able to achieve this by "building slowly from the ground up". For businesses to survive, and be strong like an oak tree, it's vital that they grow organically, and this can be done by providing exceptional service and a having stream of constant new ideas and innovation.
For this to work, it's important that everyone in the company feels united, and are working towards the same goal. It's crucial that employees feel a sense of inclusion and belonging at work, and at Reed, this is certainly the case. James explained that the team is an "extended family" and reiterated the popular belief that "the most important ingredient in any business is the people."
How technology has enhanced the candidate experience
Technology was, of course, a massive theme throughout the day and was a recurring theme of what recruiters must look out for in 2020. Jessica Kikenny Roody, the Enterprise Sales Director at Hinterview, presented on how tech has enhanced the candidate experience in particular.
Thanks to AI, agencies are able to automate time-consuming tasks, like admin, and focus on more demanding jobs that require the human element. This can not only improve employee satisfaction and engagement, but also streamline processes. However, it's important to remember that tech is not just great for enhancing recruiters' experience, but candidates' too. We often talk about technology making the lives of workers better but we must also keep the customer in mind too. With the public so accustomed to their every day tasks like banking, shopping and travel being made easier and quicker with the help of digital developments, they also expect this from their recruitment processes. That's why tech such as video interview capabilities and chatbots should be implemented to improve the candidate experience.
Key recruitment trend in 2020: Turning your content into revenue
And of course, one of the highlights of the day was from Head of Practice, Vickie. She explained how recruiters can turn their content into revenue and make it go further. She gave the gripping example of how one of our clients was able to turn one article into a £100,000 deal. Vickie will also be holding a webinar on this topic in December, so keep your eyes peeled for that.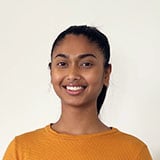 Author: Fahida Begum