Are you struggling to produce email marketing campaigns that generate opens and clickthroughs? Here are 14 of our top email marketing tips for recruitment success:
Where are you getting your data from? DON'T just buy lists and then get blacklisted! Use your CRM and ideally go for opt-ins!
What is your goal for your mailers? Ideally to generate leads - not just brand and clicks... create call lists for your recruiters and you'll have lots of fans!
What is the content of your mailers? A candidate is more likely to open a mailer if it's for them, not simply about you (or your jobs!)
All the gear and no idea? Ask yourself how well you really know your mailshot system... are you driving Ferrari like a Pedalo?
Carpet-bombing your database is a strategy to being blacklisted and spending your marketing budget - neither is a great goal! Be sure to segment your mailing list into lists which will generate leads, not just unsubscribes...
Save (backup your lists) regularly - this is in case things go "wrong" and you need
your list of unsubscribers, for example.
A/B testing - use this to get to know your sector - never send a campaign based on what someone told you in a blog is the best time to mail.
Automation - send mails, and follow up. Check out the automation of your mailer software and see what it can offer to keep your community engaged.
Sending an email and not reviewing / actioning the stats? Crazy! Plan your week to generate and chase leads... the goal is NOT to send the mail, it's to get (and convert) leads!
GDPR Regulations - really boring but read up on them so you don't fall foul of regulations and bring your mailing strategy falling around your ears.
Make them sticky - have links to other great content that your target audience is going to be interested in - it's not about you and what you do - it's about them and what turns them on.
Have a killer subject line - otherwise it will never get opened - promise something great - pose an intriguing question - instil FOMO.
What do you want the reader to do? Read more / visit a website / call you / book a place / download a white paper - have a strong CTA so you can measure effectively.
Segment segment segment - and then make sure the content is relevant don't mail people in Manchester about Edinburgh - they don't care.
Do you need help with your recruitment firm's email marketing content? Contact BlueSky PR today.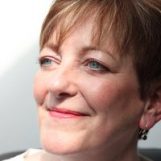 Author: Tracey Barrett