When used correctly email marketing can be an extremely effective channel for recruiters to engage with potential candidates and clients. In this blog post, I share some top tips to increase your email marketing effectiveness and optimise performance.
14 tips to increase the effectiveness of your recruitment firm's email marketing
1. Build a compliant email marketing list
To kickstart your email marketing campaign you need to make sure that you have a list of GDPR compliant contacts on your CRM system that would be interested in hearing about what your recruitment firm is up to.
You can then build on this pool of contacts by ensuring that prospects have opportunities to provide their contact details with you on your website by creating lead generation activities, such as a simple newsletter sign up form, or through gated content which requires prospects to provide basic details in exchange for content which has added value such as ebooks or webinars. This will not only provide you with quality leads but the inclusion of opt in boxes will ensure that they can be targeted with relevant marketing communications.
2. Define your audience and establish goals
Next you should clearly outline your audience and set goals for your campaign. For example, are you sending an email to your candidates or your clients? And what kind of content does your audience want to receive? Would they be interested in blog posts, vacancies, business updates, or new service offerings?
This will not only enable you to clearly define the purpose of your email campaign and ensure it works in tandem with your other recruitment marketing channels, but also set measurable goals to evaluate its performance.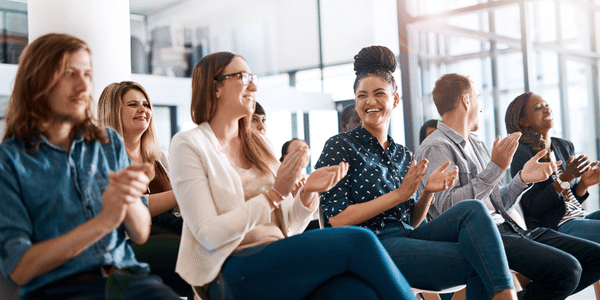 3. Segment your audience
Once you have built your initial list and identified your audience, you should segment this into specific target groups so that you can send them custom emails that feature content which is relevant to their individual interests. For example, if you are a finance and banking recruiter that places candidates nationally you may want segment your audience into regional hotspots with the email campaign featuring hot jobs and news updates from their region rather than including roles that are hundreds of miles away.
Segmenting your audience and providing tailored content will result in fewer unsubscribes, higher open and click through rates, and prospects that are far more likely to turn into qualified leads.
4. Personalise your emails
Personalising your emails can dramatically improve the open and click through rates of your email campaigns. Try writing as if you are directly writing to one recipient by using their first name, speak to them by using 'you' and sign it off using the name of the most relevant member of staff to that specific sub-group, for example, your Head of Finance and Banking Recruitment – South East rather than in your recruitment firm's brand name.
5. Feature valuable content
Although this goes without saying, many recruitment agencies use their email marketing campaigns to feature job posts and nothing else – and this more often than not results in a large amount of unsubscribes and small open rates as recipients realise that it is simply a sales email.
You must make sure that your message is positioned with your goal and contains relevant and valuable content that is informative, useful and educational to ensure that recipients consistently open your emails and take the relevant actions.
6. Include clear calls to action
Every email campaign that you send should have one or more clear calls to action that encourage your recipients to take action. Whether that's finding out more about the jobs of the week, reading the latest candidate advice blog or downloading an ebook, writing a clear and direct CTA will direct users to the appropriate landing page on your website.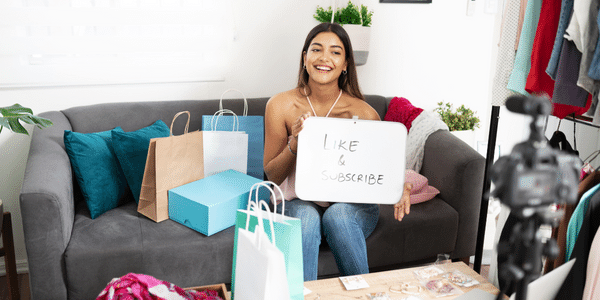 7. Add social sharing buttons
Including social sharing buttons in your email campaigns will allow you to promote your message to a wider audience and allow subscribers to share your content. This, in turn, will enable you to access a much wider audience than those already subscribed and generate new leads.
8. Craft a compelling subject line
Subject lines are the first things that subscribers see in their inboxes and can be the deciding factor in whether they open your email or not. Therefore it's essential that it stands out among the hundreds of emails that are in their inboxes from not only other recruitment firms, but also their friends, family and brands from other industries.
Try and keep your subject line short, punchy and relevant to the content in the email. It is important to adopt a test and learn approach with subject lines and resend your message to those that didn't open it with a new title to see if this one prompts them to take action.
9. Make your email scan-able
With the average person receiving 121 emails per day, it's vital that once they've opened your email campaign that the messaging is clear and easy to read otherwise they'll simply close it and open up one from somebody else.
You should use plenty of white space, bullet points and headings to break your content up into clear sections and avoid long blocks of text.
10. Optimise for email
With 46% of all emails opened on a mobile device, it is essential that your email is mobile-friendly and uses a responsive design. This will ensure that the content is still easy to read on the screen of a mobile phone and that all links are easily clickable.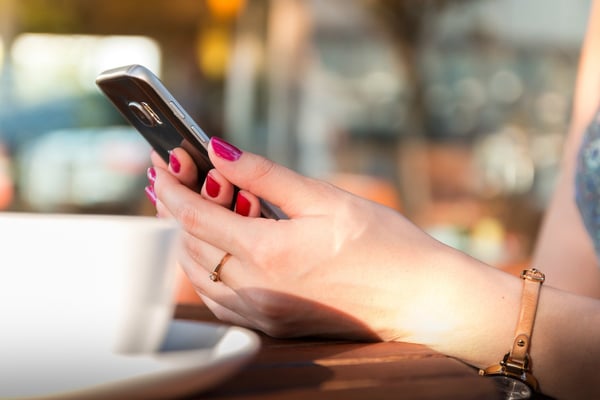 11. Send a test email
Before sending your email to your list, make sure that you send a test email to yourself, a colleague and ideally accounts using a few different email providers. This will allow you to get it proofed by a second set of eyes, make sure that all links work and that it displays correctly on a different email service to the one that you use.
12. A/B test your email
A/B testing is incredibly useful to see what tweaks resonate most with your audience. A/B testing is where you make two versions of the same email and send one to one half of your list and a slightly different one to the other. You can test various elements such as:
HTML formatting vs. text only
Varying colour schemes
Different orders for the content that features in the email
Call to action wording
The times you send your emails out
13. Make it easy to unsubscribe
It is important that you make the unsubscribe process as easy as the method they used to subscribe. You should ideally have an 'unsubscribe' or 'manage subscription' option in the footer of your email which lets them change their email preferences.
If recipients find it difficult to unsubscribe they may flag your email as spam or junk, making future email campaigns likely to end up in others' spam folders.
14. Regularly clean and update your email list
Make sure that your contacts are kept relevant by removing those who do not open your emails and deleting undeliverable email addresses and bounce backs. This will ensure that your emails are only going to those who are engaging with your content and will dramatically improve your open rates going forward
Originally published February 2017, updated July 2022