There are numerous viewpoints when it comes to whether to outsource marcomms to a specialist agency or keep it in house. But what about a combination of the two? Increasing numbers of companies are turning to a hybrid model where they keep some of the marcomms mix in house and outsource other areas to a specialist agency. And an effective relationship between the two parties can substantially maximise business results. So what are the top ways you can effectively work with an outsourced provider?
This blog looks at how recruiters can work with a specialist marcomms agency and, crucially, increase results, generate leads, and drive revenue.
Collaboration and regular communication
While it stands to reason that you will have chosen your marcomms agency based on their credentials, understanding of your business's objectives, and whether you feel you can work effectively together, it's also important that you know how they intend to communicate with you throughout the relationship and add value to your own marketing activity. Setting a process in place from the beginning will ensure both parties know what to expect, and will also offer you a great opportunity to collaborate, share ideas, and benefit from their specialists expertise.
The key is to view your agency as an extension of your team and utilise their expertise and advice about initiatives you as a marketer may be running. In addition, regular communication can ensure that you are making the most of the content that each party is producing. At BlueSky when we are providing a client with purely media relations support, for example, we ensure that a system is in place so that each and every piece of coverage is not only disseminated across social media by the in house team to extend its reach, but that it is also shared with those responsible for business development. Having a joined up approach, and a relationship that encourages collaboration, really is key to a successful in-house and agency relationship.
Upskill internal team
A specialist agency can also play an instrumental part in upskilling internal employees and offering ongoing guidance and mentoring. At BlueSky we offer a range of training and mentoring opportunities depending on the skill sets that exist within the business. We provide ongoing mentoring programmes – ideal for businesses that have hired their first marketing exec and who may need support during the first year of their employment, for example – as well as bespoke training packages for companies that have multiple marketers focusing on different parts of the marcomms mix.
If you're utilising an external marcomms specialist it is worth considering what training they could provide your team on an ad hoc basis to ensure that you have the right skill sets in house. And at a time when marcomms – particularly digital marketing – is evolving so rapidly it's something you can't afford to ignore.
Maximising ROI
Marketing budgets will be decided by senior members of your business and, in tough times, they are often reduced or heavily analysed. In the current climate, demonstrating the return on investment of marketing activity is perhaps more important than ever. A reputable marcomms agency will be able to not only provide solid measurements and analysis which demonstrated the return on their fee, but they will also be able to guide you and offer advice on your activity and how to maximise its results to drive ROI. And, if as mentioned earlier you are working in true collaboration and joining up your own activity with theirs – stretching press coverage and turning it into content for your website and social media, for example – you stand a far higher chance of engaging your targets audience, generating leads for the business, and demonstrating that all important ROI.
Considering outsourcing?
A reputable marcomms agency can greatly assist recruitment marketers, and drive business results, the key is choosing the right one and outsourcing the right elements. If your recruitment business is considering outsourcing some elements of the marcomms mix, find out about our range of services or book a free consultation today to discuss how BlueSky can help today.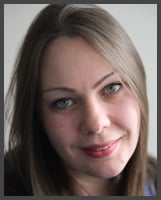 Author: Stephanie King