Search engine optimisation (SEO) is often seen as a daunting and complicated subject. However, it needn't be that way. Here are three SEO tips for recruitment agencies of all sizes that can be used to increase search rankings:
Research your keywords

Although obvious to some, keyword research is often overlooked due to factors such as time constraints. The easiest way to research potential keywords for your content is to create a keyword list by using Google's autocomplete function. To do this, simply open Google.co.uk and start typing the subject of your page in the search box and you will see a selection of the most frequently used search queries pop up. You can take your research one step further and build a more detailed list by starting the next word after your topic with every letter of the alphabet and seeing what queries appear.
Republish old blog posts
Recruitment agencies often have a wealth of content on their websites which provide useful information, such as careers tips and advice. However, over time this information is likely to become out of date, particularly if you're recruiting in a fast-moving sector such as technology. By keeping these posts up to date and republishing them you will be keeping your blogs fresh, which is not only of interest to your website visitors but has also been shown to have a positive impact on your search ranking.
Share on social media
It should go without saying, but sharing your own blog posts is an important part of your social media strategy's content mix. Not only will it increase the amount of page visits that your content receives, it will also help boost your page's search ranking. This is because search engines take into consideration how many times a link has been shared and factor this into its page rank. With developments such as Google's knowledge graph, which displays social media posts as part of search results, the importance of sharing on social media continues to grow.
To discuss more ways you can improve your website's SEO, please get in touch.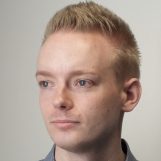 Author: Dan Stobbs