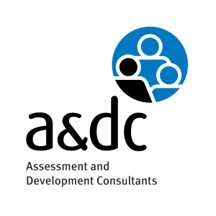 Why do you use PR?
At a&dc we are seen as leaders in the field of behavioural assessment and development, and our clients look to us for the latest thinking and research. In order to really portray ourselves as thought leaders, we feel that PR is absolutely critical.
We have been working with BlueSky since September last year, and have come to rely on PR. We are now able to seek out opportunities within industry and national press, both in digital and in print, reaching a much wider audience.
Social media is also important for us, and we now have a twitter following of over 500. BlueSky manages our twitter account for us, and it's a great way of letting people know of any events we have coming up or blogs we've written.
How do you measure ROI?
We measure ROI in different ways. For example, by looking at inbound leads brought in through social media channels and articles, the number of social media followers we have and their interactions, and how many new article opportunities we have each month. Also, we look at SEO reporting on our brand terms because we recognise that digital PR has an impact in this area too.
What would your advice be to anyone looking to introduce PR to their business?
The main piece of advice would be to look for a provider that understands your marketplace. A specialist PR company knows the sector inside out and is able to advise and guide you. I think that, unless you have an extremely dedicated PR person or team, you shouldn't go it alone. A PR agency can add great value, a fresh outlook, well-networked contacts and can dedicate more time.
When you've made the move to PR, it's important that you stick at it. You may not see results immediately, but that's because it's about building relationships. It's a drip feed approach, and it's better if it's continuous rather than there being a sudden rush at the beginning followed by nothing. It's about patience – give it time and journalists will start coming to you.