The recruitment industry has thankfully come a long way since the days of being proudly run with a 'boys' club' attitude, however there is still so much left to do in terms of achieving equality. While there certainly has been a shift in mentality, with women more welcome than ever before, just like several other industries, there is still a stark gender pay gap and lack of representation at board level. This International Women's Day, we're highlighting the need for gender balance in recruitment.
The lack of balance at the top
According to our analysis of recruitment firm leaders across the UK, EMEA, APAC and the US ahead of International Women's Day, we found that, just 26% of recruitment firm directors are female – highlighting the severe gender imbalance in the sector. This means the recruitment industry has less gender equality at the top compared to the boards of Britain's large public companies - the businesses that they aim to shake up and create more diversity in. Coupled with the fact that there has been just a 0.1% improvement in the gender pay gap in 2019 compared to the previous year, it is clear that more must be done.
Recruitment firms must step up
Recruitment strategists and talent acquisition teams are often seen as the bridge between companies and diversity improvement. However, before those working in the sector attempt to help other industries fix their equality issues, they must take a look at themselves and address their own problems.
Commenting on the BlueSky PR's analysis, Ann Swain, CEO of The Association of Professional Staffing Companies (APSCo), said: "There's a clear disparity of gender balance at board level in recruitment that needs to be addressed – particularly when we consider that around 41% of the workforce at recruiter level is female. However, despite there being a clear progression challenge for women in recruitment, just 31% of companies have initiatives in place to retain females."
"APSCo supports the Women in Recruitment initiative to assist the development of female recruiters and ensure they have access to the same career opportunities as their male counterparts. We have just launched a benchmarking survey to build a more accurate picture of the current workforce that we hope will act as a catalyst for change."
Our Head of Practice at BlueSky PR, Vickie Collinge, added: "It's a shame to see that there is still such a gender imbalance at the top in the recruitment industry, particularly as these are the individuals that should be guiding businesses in regards to diversity and inclusion and helping them attract from more diverse groups."
"While there has been significant improvement over the years, and the number of female directors in recruitment firms is certainly increasing, there is still so much left to do. Creating more diverse and inclusive workforces is a growing priority amongst agencies and in order for talent acquisition teams to be seen as true advisory consultants, they must be able to lead by example."
"International Women's Day is a time to not only create more awareness about the ongoing issue of a lack of female representation at board level in businesses and the severe gender-pay-gap, but also showcase some of the leading females working in the recruitment arena."
International Women's day: How recruitment firms can create more equality
International Women's Day is a fantastic occasion to celebrate the fantastic work that women in recruitment, and in other sectors do. However, this alone is not enough. To ensure that we see more women emerge in board level positions, we need to nurture a welcoming atmosphere from the get-go. Previous research from Women in Recruitment and Westminster Business School revealed that 66% of females working in recruitment believe that family and caring responsibilities can negatively impact on women's promotion and career prospects, with other perceived contributing factors including a lack of confidence (40%) and an 'old boy' network-style atmosphere (41%).
By addressing these issues, embracing flexible working practices and encouraging more women to make noise about their achievements, we can hopefully create more balance at the top, which will not only benefit the recruitment sector, but also the businesses they partner with.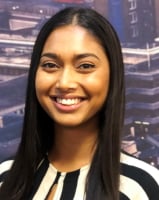 Author: Fahida Begum