While no-one is really sure what will happen in the wake of COVID-19, one certainty is that millions of job-seekers will be searching for employment at the same time. Therefore, if agencies are to stand out in this market, having consistent and clear communications with clients and candidates will be essential for firms going forward.
However, when it comes to PR, sitting down and strategising before embarking on a campaign is essential. A well thought out, comprehensive strategy can often be the difference between success and failure. While 'make a plan' might sound like the most obvious statement in the book, it's something that often gets overlooked or doesn't get as much attention as it deserves.
So, with that in mind – here's some simple tips on how recruitment companies can create an effective communications plan.
Communications strategies for recruitment companies – three key steps
1. Outline your goals
When you create a communications strategy as a recruitment company, you must first outline what it is you want to achieve. These goals can be as few or as many as you need. What's important is that you make them clear, achievable and consistent with the overall objectives of your business.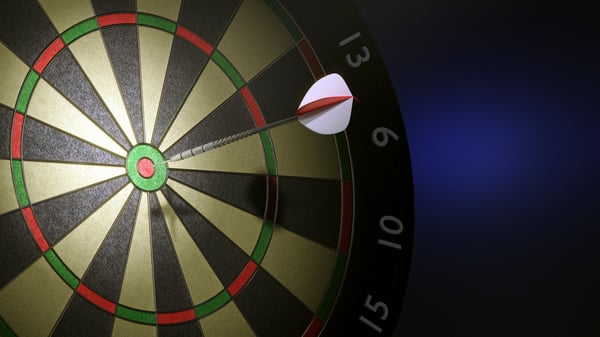 Time frames are also important – plan out a set amount of activity for a certain period, and a date for revising plans later on. For instance, you could start by considering the full year ahead, planning for six months, and revising after three. Like everything in business, PR requires flexibility and a recognition that things may change over time.
2. Target audience
Identifying your target audience is another invaluable step. All the best PR work in the world will mean nothing if the audience isn't relevant and receptive to your message. Whose support do you need to reach your goals? Who will be interested in what you have to say? Once you've identified this, do some research on where you can find your target audience. For instance, start looking at the relevant publications in your sector. Defining this is absolutely essential. Without it, you are going in blind.
3. Key messages
Clearly outlining what you want to say is a crucial step to any communications strategy, and one of the core components of a good PR plan. These are the messages you want to portray to your audience and they should shape your content and, in turn, ensure your communication is hitting the goals you've set.
To figure out what your key messages should be, think about your overall goals, and what content would help achieve this. It's important to ensure these are believable, easy to understand, relevant, and succinct, otherwise they won't have the desired impact.
Tactics
Now you've worked out your messages and target audience, you need to consider the best tactics to reach them. Here are some of the most common examples: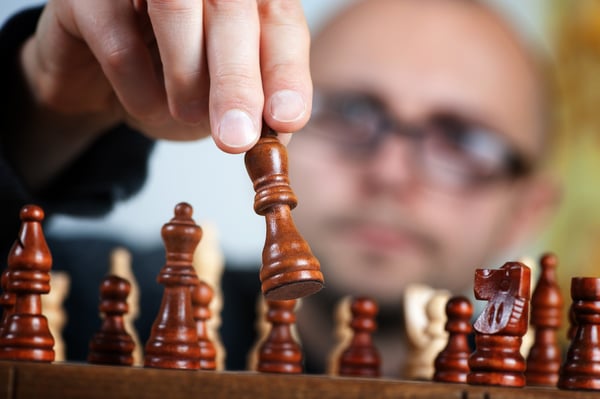 Releases
A press release is the most basic, yet important tool for communicating with the media, and should make up a good part of any effective communications strategy for recruitment. A good press release encapsulates a story to gain media attention – a bit like a mailshot in the recruitment sector.
Just as with a mailshot, though, it needs to be targeted, relevant and communicate quickly and clearly. Plan out the press releases you intend to issue throughout the year or month in relation to scheduled research reports or company announcements, and be on the lookout for topics that you could react to, or 'piggyback' daily. Here are some further tips for writing a press release.
List-building and pitching to journalists
If you want to develop and deliver a successful communications strategy, you will need to build relationships with journalists and influential figures in your sector. Take the time to research and create a database of relevant reporters or bloggers that you can then pitch ideas to – remember – this will change regularly and will require constant upkeep. There are several things to bear in mind before approaching journalists, though:
Identify the right person
Approach the right individual straight away – you don't want to waste yours or the journalist's time by going to the editor when there is an employment correspondent at the publication, for example.
Demonstrate you know the publication
When you do speak to a journalist it's hugely beneficial to demonstrate that you know their magazine or newspaper inside and out. One of the biggest bugbears of many professionals is receiving ideas that aren't relevant to their publication.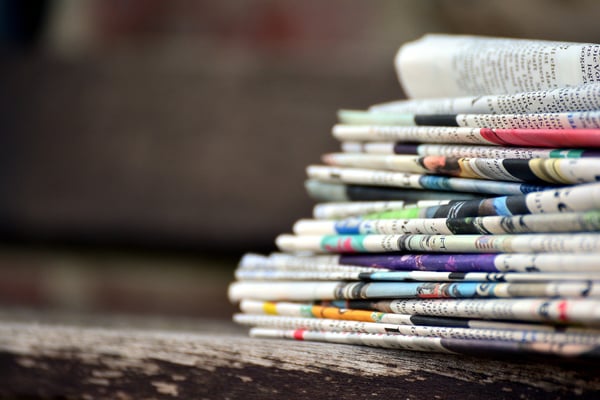 Don't call on press days
The timing of a phone call is vital. If you reach out to a professional the day they go to print, you're likely to be ignored and could potentially irritate the journalist. Research press days of the publication and avoid these completely.
Be engaging
When speaking to a journalist on the phone or via email the ideas you're conveying must be engaging. A sales-led piece will instantly put a journalist off, so consider what angle would appeal most to them and their audience.
Look at editorial calendars
Look at forward features of magazines and websites, as they can offer an excellent way for gaining exposure, and planning out future activity.
Bylined articles
These are just one of many types of content you can produce after getting in touch with journalists. Well-informed by-lined articles will help you not only generate exposure, but also establish yourself or your business as a thought leader in a sector.
Case studies
Case studies work similarly to by-lined articles, but also offer a tangible, real-world example of the benefits of your product or service. However, they can be more challenging to develop as they require active customer participation.
Speaking opportunities
Research conferences, trade-shows, webinars and roundtables for opportunities to put forward your client or business as a speaker or a member of a panel discussion. Remember as well that these speaking opportunities not only present a chance to network with potential clients and candidates, but are also a great knowledge-gather platform that can help inform other content and communication activity.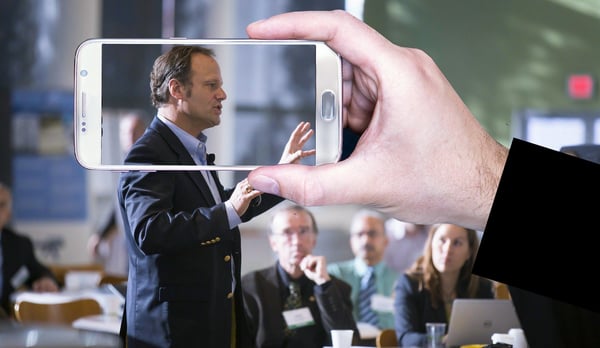 Blogs
It's perhaps fair to say that most firms have grasped the advantage of having their own corporate blog. But in order to make these work, they need to be search engine optimised, relevant and engaging. Before kicking off with your own blog, research others that are relevant to you and your audience.
Assess what's getting engagement and consider how you can replicate this success and stand out from the crowd. Remember as well that blogs are a platform to give your opinion, so keep them informative, but bring the personality of the business to life with these.
Social media
While we can't do the benefits of social media justice in a couple of paragraphs – a strong social media presence is essential for any recruitment firm wanting to create an effective communications strategy. The access to clients and candidates and potential reach that good social media content can have is unrivalled.
However, many firms do not leverage the power of social media platforms at all – often posting content that is not relevant to their target audience. To find out more about how recruiters can use these platforms to build their brands – why not check out our free e-book – 'How recruitment marketers use social media: And what they need to change'
Measurement
Finally, to bring the PR strategy together, you will need a consistent method of measurement. This is a key part of a communications campaign that is often overlooked, but why put considerable time and money into PR without an accurate way of measuring the value you're creating? While measurement may be difficult with such an intangible topic, without it, you won't know what is and isn't working and subsequently be able to act accordingly.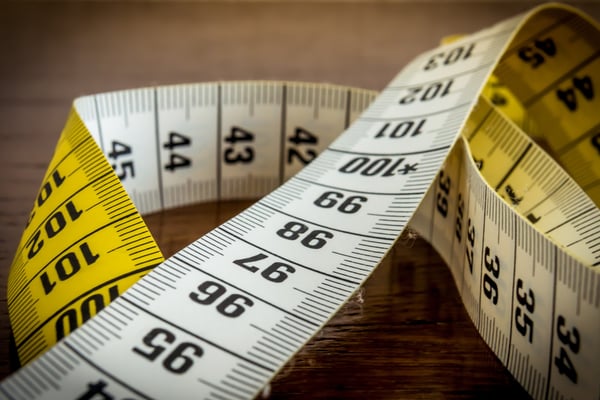 Sadly, so many companies neglect this stage, with 50-60% of PR campaigns having no method of evaluation at all. Measurement should be considered from the very start when you create a PR plan to ensure this doesn't happen.
Accurate KPI's should then be created in order to track success. Share of Voice, AVE, quality and quantity of coverage, leads produced and plenty of other methods can be used to measure how effective your efforts are. What's crucial is that you outline how you intend do this at the start of a campaign and stick to the same metrics consistently.
Work smart
Without taking time to create an effective communications strategy, a recruitment agency's best efforts aren't likely to go very far at all. Even with great content and work ethic, without a targeted approach that can also allow for some flexibility to adapt to different situations, you're setting yourself up to fail.
By following the steps above – you're likely to have all your bases covered, and the groundwork laid for a fruitful and effective communications strategy.
For any more information on how to put together a communications plans that can help you achieve your goals in the recruitment industry, please don't hesitate to get in touch.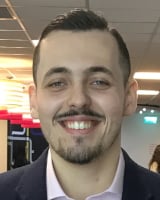 Author: Jake Galland