Has your recruitment agency tried LinkedIn Stories yet? Rolled out worldwide late last year and following in the footsteps of Snapchat, Instagram and Facebook, LinkedIn Stories allows individuals and company pages to share updates which last for 24 hours on the platform.
In this blog post, I will look at:
What LinkedIn Stories are
How to post a LinkedIn Story
How firms can utilise Stories as part of their recruitment marketing
What are LinkedIn Stories?
LinkedIn Stories are a quick and engaging way to share professional updates on the platform. The feature allows both individuals and company pages to publish photos and videos up to 20 seconds long via the LinkedIn mobile app.
While no means revolutionary, the move to replicate this Instagram inspired feature reflects just how popular video content has become on LinkedIn – particularly during the pandemic when people are looking for ways to stay connected to their friends, colleagues and peers.
In a blog post, LinkedIn's Senior Director of Product Management, Pete Davies, said that the format will provide another outlet for organisations to communicate with their audiences on the platform:
"LinkedIn Stories offers an authentic way for brands to share daily news and highlights with their audience, which is particularly important at a time when many of us are still working remotely. A Stories post can be more visual and dynamic - a fantastic tool in helping brands to stay relevant and connected - as well as a good way for marketing teams to trial new creative forms of communications, or give a glimpse "behind the scenes" to where the magic happens."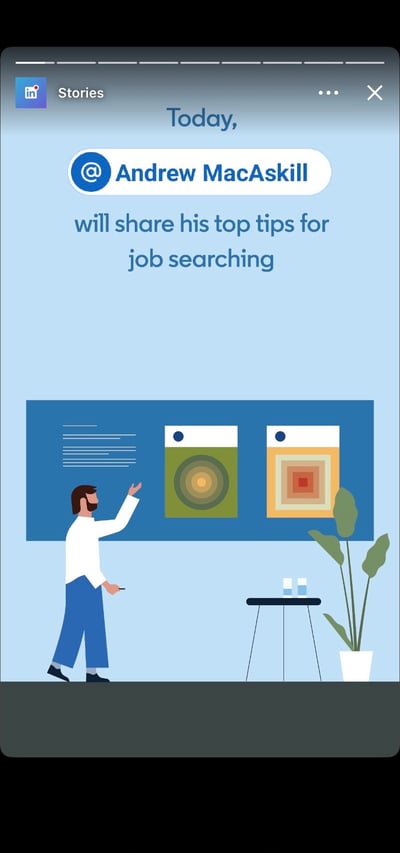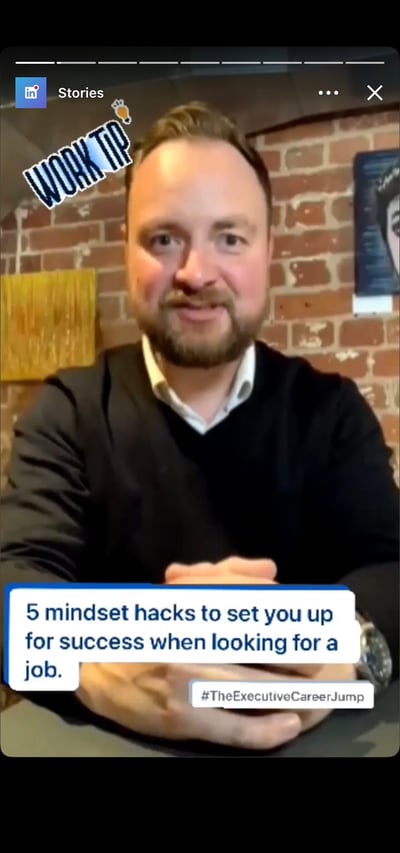 How do I post a LinkedIn Story?
LinkedIn Stories can be posted from your personal profile, or your company page if you are a page admin. At present they can only be posted and viewed on the mobile app and are available globally apart from users located in China.
LinkedIn Stories are located at the top of the mobile newsfeed. You will see prompts in tappable bubbles to add stories to your profile and any company pages you manage with any stories uploaded by your connections or people you follow to the right of them. When these bubbles are tapped they will display in a full-screen 9:16 format.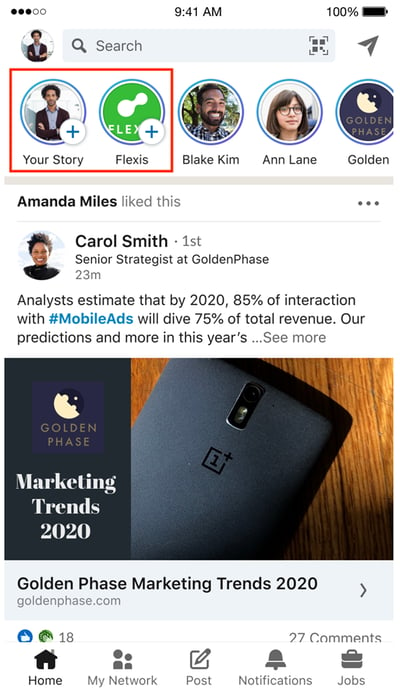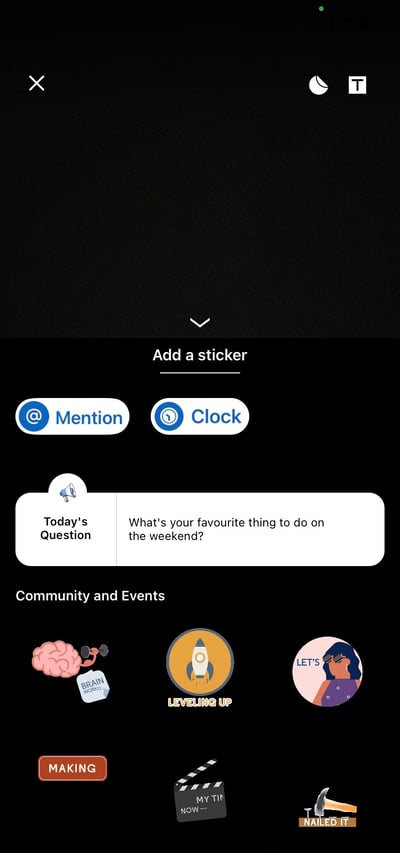 To create a story, simply tap on your profile or company page bubble. You can either use the LinkedIn Stories camera to take a real-time photo or video or upload existing content from your mobile device's gallery. You can add text overlays, stickers, mention individuals and share a pre-determined 'question of the day' which changes daily to generate responses from viewers.
Most recently, LinkedIn Stories has also added a 'swipe up' feature which enables you to send viewers to a specific link. This is available for company pages and for members who have at least 5,000 connections or followers.
Once posted, viewers can forward the story on to a connection via direct message.
4 ways to incorporate LinkedIn Stories into your recruitment marketing strategy
So, what does LinkedIn Stories mean for recruitment marketers?
LinkedIn Stories provides recruitment businesses with temporary and more personable way to connect with your audience. While having yet another social media feature to consider utilising may feel daunting, there are several ways in which you can use it creatively.
As with all elements of social media marketing you should look at the data you have at your disposal and review your personas so that you know who you're talking to, what you want to achieve and how this ties in with your wider goals.
Here are four ways your recruitment firm can use LinkedIn Stories:
1. Share professional tips and insights
As you're no doubt aware, LinkedIn is the platform for thought leadership and this form of snackable content provides you with a simple way of showcasing the in-house knowledge of your employees.
Whether its industry insights from your CEO, sector news from your heads of division, or senior consultants sharing CV and interview advice, sharing valuable tips is an effective way to get your audience's attention and build trust.
2. Post real-time updates
LinkedIn Stories only have a short lifespan of 24 hours, which makes them perfect for sharing less polished, in the moment content.
From glimpses into the day-to-day lives of your employees - whether that's in the office or working from home – to sharing clips from live physical or virtual events, Stories can be a great way to showcase what is happening at your recruitment business and show a more human side to the brand especially in such a people-centric industry.
3. Share candidate and client testimonials
Sharing positive feedback and testimonials from candidates and clients is another way in which you can build trust amongst your audience. This could be done by producing bespoke 9:16 format testimonial images, sharing testimonial videos or posting photos of any letters or gifts that your consultants have received.
4. Host a Q&A session
Although LinkedIn Stories lacks the questions sticker that Instagram has, it can still be used as a method to engage directly with your audience and invite them to submit questions that a relevant member of staff such as a recruitment consultant can answer.
To gather questions, ask your audience to submit them ahead of time via direct message or by commenting on a standard feed post. Then when it comes to answering these questions tag in the individual in the story so that they receive a notification.
Should my recruitment agency use LinkedIn Stories?
While the uptake of LinkedIn Stories has been limited by its mobile-first approach at a time when many users are working from home because of coronavirus restrictions, its recent move to implement the 'swipe up' feature shows the platform is continuing to improve and refine its offering.
I anticipate that we will see a desktop roll out in the coming months where recruitment businesses will really benefit. However, for now it still provides recruitment firms with a great opportunity to engage their audiences and early adopters will benefit the most.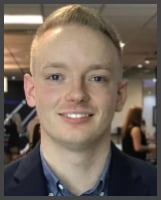 Author: Dan Stobbs