As recently as a decade ago if you wanted to find out what it was like to work at an organisation you'd have to track down someone who worked there, or hope that the firm had a particularly proactive marketing manager who uploaded information about the employer brand on to the company website.
However, times have changed.
Now, company information is everywhere and if platforms like LinkedIn, Facebook and Twitter aren't enough, then firms also have to contend with portals like Glassdoor, which can give the full 'warts and all' story whether the company wanted it or not.
Simply paying someone a good salary and expecting them to be happy doesn't cut it anymore. People want a 'nice' employer, particularly at the 'millennial' end of the market. In fact, 69% of respondents to a Glassdoor survey revealed that they wouldn't take a job with a company that had a bad reputation and an impressive 84% would consider leaving their current jobs if offered another role with an organisation that had an excellent corporate reputation.
Employer brands and social media
One of the main ways these reputations are created is through an employer brand, which is most commonly delivered via social media platforms. You'd be hard pressed to find too many professional organisations that don't make use of at least one channel whether that's LinkedIn, Twitter, Facebook, Instagram or the myriad others in the market. It's essentially a must, and studies have shown that firms that don't have a clear online employer brand footprint regularly miss out on applicants to firms with more fleshed brands.
But how do you successfully share your employer brand on social media?
Firstly, you need to match your content with your platform. Facebook and Instagram are good for adding colour and posting photos of social events, while Twitter is more effective at highlighting that you're on the pulse and in touch with your market and LinkedIn is perfect for more intellectual, though leadership level content, in theory at least.
All of these platforms provide touch points for the wider world to see what the company is like to work for, and they therefore present an opportunity to paint an attractive image that can help to attract potential employees. Companies that, for all intents and purposes, seem grey and lifeless to the outside world can have a big impact by driving the right messages through their social media channels. Promoting things like CSR initiatives, dress down days, awards for top performing staff, promotion announcements, news and photos of social events can all contribute to the delivery of an attractive and effective employer brand.
However, while promoting your employer brand via social media can bring opportunities, it can also create risks and challenges. It's crucial to ensure that any message you're driving is real and genuine. Nothing gets people out of the door quicker than realising that the pretty, collaborative picture that's painted on social media is miles away from the truth. Delivering inaccurate messaging can have an even a more serious effect by unsettling your pre-existing employees who may feel like the organisation is lying to them or prioritising new hires.
Information about your company and what it's like to work there is readily available, whether you like it or not. This means it's critical that you're in control of it. If only for the fact that 62% of jobseekers use social media to evaluate an employer's employer brand and companies with the strongest brands see a 43% decrease in cost per hire. If you want to be able to attract and recruit the best talent for your organisation, at a lower cost, then an employer brand delivered effectively via social media is a must.
Why do you think employer branding is so important?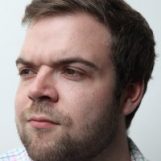 Author: Bruce Callander