While expertly executed PR programmes, based on carefully constructed plans, are the bedrock of any successful PR campaign, reactive PR and marketing activity can offer brands a fast-track route to getting their voices heard.
And this technique was something that Counter Terrorism Policing UK demonstrated perfectly, when it capitalised on the popularity of BBC's The Bodyguard: the most watched new British drama in more than a decade, with more than 10 million viewers tuning in to the first episode.
Demonstrable ROI
By creating a social campaign tagged to the hit show - which offered behind the scenes insight and directed viewers to learn more about working in the sector - the comms team successfully tapped into a ready-made audience to gain demonstrable ROI.
Tweets by Counter Terrorism Policing UK referring to the show have resulted in thousands of retweets, likes, or comments, with more than 3,000 engagements to date. What's more, there have been more than 4,500 clicks through from Counter Terrorism Policing UK's Twitter and Instagram accounts to its careers page.
The power of reactive PR
While Benjamin Franklin's famous adage, "By failing to prepare, you are preparing to fail", still rings true in PR, keeping on top of pop culture and current affairs, so that you can add your voice to the conversation, brings an unrivalled level of authenticity to your brand. Whether that be jumping on a trending hashtag, or issuing an opinionated response to government proposals, engaging with stakeholders in real-time demonstrates you are on the button and involved in the narrative.
Evergreen content, of course, has its place, but reactive activity is often the cherry on top of an already impressive planned PR strategy. If we were working with a client which recruited counter-terrorism officers, I'd advise them to take exactly the same approach.
Does your recruitment campaign need PR support? Get in touch with BlueSky PR today.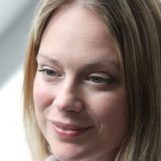 Author: Carly Smith