Whilst getting social media buy-in for your brand can be a challenging experience, one thing that is often much more difficult is persuading your CEO to create their own social media accounts. Common objections often include being too busy to post on social media, not being digitally savvy enough or not having anything interesting to say. And this attitude is reflected in research from America which has revealed that 60% of Fortune 500 CEOs have no public social media presence. So how can you get them on-board?
Here are 3 reasons why your CEO should be using social media.
They can humanise the brand
Underneath the suits CEO's are human beings just like the rest of us, so why not showcase this beyond those in the office? From sharing personal updates to the latest company news, there is nothing more relatable or effective than providing a face behind a brand to help build trust and recognition. After all people buy from people, not businesses.
Just arrived NYC and went for a run in @CentralParkNYC and it feels like fall! #runningweather pic.twitter.com/MA86LBdvNF

— John Legere (@JohnLegere) October 15, 2017
They can demonstrate thought leadership
CEOs are at the very top of their organisation and have a vast wealth of knowledge, insights and opinions – so why not get them to share this? Social media users are always looking for content that is engaging, and comments on stories which add to or spark debate always go down well with audiences. Having a CEO who is both active and vocal on social media is also likely to attract additional media enquiries for their company.
Each of these 6 scenarios is worse than scenario 7: Remain https://t.co/GemWVZnJjE

— John Fallon (@johnfallon) June 23, 2017
They can attract talent
If your CEO wants the industry's top talent to work for them they should be leading by example and demonstrating their employer brand. Showcasing positive aspects of company culture, such as awards, peeks 'behind the scenes' and employee celebrations will naturally attract people who are seeking new roles. This can also have the added benefit of reducing staff hire costs due to increases in speculative applications.
For more advice about getting your CEO or anyone in your business using social media effectively, get in touch with BlueSky PR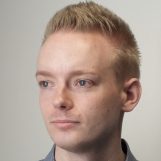 Author: Dan Stobbs