In this 'always on' digital age, social media has become incredibly important for recruitment agencies. However, one of the biggest challenges facing marketers is securing buy-in from senior management who sometimes fail to recognise the value that social media has to offer.
Here are three tips for producing a successful business case to put forward to your firm's executives.
1. Be Clear
Before approaching senior management, you need to have a clear idea in mind of what exactly it is that you are seeking buy-in for and the reasons why. Are you looking to address a problem you have been experiencing, such as attracting new candidates or promoting an upcoming event? Or have you spotted a social media-related opportunity? And how much time or resources will be required to make it a success?
Whilst this may seem obvious, these answers will help you to communicate your case clearly and succinctly.
2. Demonstrate the benefits
You should also outline the positive impact your proposal will have, not only in regards to social media performance but also on the business's overall objectives as a whole – as this is likely to be the most influential factor in their decision-making.
For example, if you are seeking buy-in for a larger paid social media budget then you should provide a brief overview of previous campaigns and the top-level KPIs that they contributed to, along with attainable estimates of what it could enable you to achieve in future campaigns.
If relevant, you should source additional third-party data to emphasise the tangible results that your suggestion has had on similar businesses.
3. Speak their language
As a marketer you'll no doubt understand the importance of tailoring content to meet the needs of different audiences – and the same principles apply to your business case. Think about your executives' personality traits, the metrics that matter most to their roles and how they like to receive communications.
These insights will enable you to present your case in a way that they will both value and understand – therefore increasing the likelihood of securing that all important buy-in for your social media.
Is your recruitment firm looking for help with its social media? Get in touch today to find out about our range of social media management and consultancy services.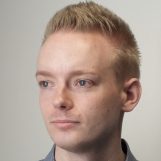 Author: Dan Stobbs