Few people hold back from airing their opinions on current affairs in person. And let's face it, 2016 and 2017 have been particularly easy years for making small talk. However, while I'm sure you will have shared your firm thoughts on Brexit, Trump or The Great British Bake Off to anyone within earshot, for the majority, this insight will never be broadcast more widely.
However, publicly sharing your viewpoints on relevant news stories online can be a fast-track to building your personal brand and, by association, your company's corporate identity.
You can't become a thought leader without saying what you think
While the majority of business leaders now realise the value of social engagement, the content that many organisations produce is formulaic, dry and uninspiring. Perhaps they are just playing it safe, or lack the confidence to open up about their thoughts and feelings, but while liking and sharing the posts of others is a step in the right direction, there really is no substitute for real thought leadership.
Don't just share a story that is of interest to your networks – if it's really relevant, the chances are they will already have consumed it from the source. Instead, use your own blog, or a third-party platform, to put some meat on the bones. Speak directly to your audience and use your expertise to outline what it means for them specifically.
What if my opinion is controversial?
Not everyone may agree with your opinion, but while you wouldn't want to drop a bombshell, a touch of controversy can help to spark debate and engagement which can only help to increase visibility. Invite others to share their own opinions. As long as you can back up what you're saying, and you're not making libellous or offensive comments, people really will be interested to hear your thoughts.
Examples of BlueSky PR clients sharing their opinions on the news
We help our clients to share their opinions on the news all the time. In recent weeks we've responded to proposals to increase the diversity of FTSE 100 boards, the 2016 Autumn Statement, and the President-elect's succession plan for the Trump Organisation. All received valuable press coverage that our clients were able to disseminate on their own social channels.
How would sharing my opinion benefit my business?
By regularly providing fresh, insightful and valuable content you will quickly see your networks grow and your reputation as an expert in your field solidify. There will be no mistaking the fact that you're switched-on and know your industry. This will, of course, help build authenticity and trust in your brand. People like people and the age of the faceless brand is all but over. You only need to look at Richard Branson's Virgin, Easy Jet's Stelios, or Karl Lagerfeld at Chanel to see how an animated figurehead can become synonymous with brand perception.
If you need any further evidence as to the value of opinion-led content, it is worth noting that Boris Johnson famously earned £275,000 a year for his weekly columns in the Telegraph – the equivalent of £2,291 an hour. Similarly, other established columnists, such as Polly Toynbee at the Guardian and Richard Littlejohn at the Daily Mail both earn in excess of £100,000 a year for their weekly musings. By comparison, the median UK salary for 'journalists, newspaper and periodical editors' is £31,294 according to the ONS.
Ultimately, sharing your opinion on the news not only gives you a platform to celebrate a great initiative or vent your frustrations, it also offers you an opportunity to raise awareness of your company's expertise and build brand equity. So next time you're ranting about the morning's headlines, why not channel that energy into a LinkedIn Publisher post – you may be surprised by the results.
Need help converting your thoughts in to print? BlueSky PR is here to help.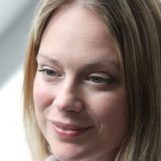 Author: Carly Smith