I may be wrong here, but from my personal recollection I can't remember a group on the Apprentice ever being thrashed as much as Team Unison did last night (and how ironic is the name considering the complete disarray they all fell into!). You could almost pinpoint the moment their hearts sank as it was revealed that Empower had sold over £1 million, while Unison failed to even reach £500,000. In my view, so much went wrong for the losing team last night that I can't give you a concrete recruitment PR lesson. But I can give three.
Lesson one: stick to what you know
We saw this a lot throughout the latest episode from both groups and the point came up consistently in the boardroom: too many contestants failed to stick to what they know. Natural salesman, Tommy, was perhaps the biggest culprit. As team leader, he had the ability to put himself in either sales team and I instantly thought "great, he might not like the product but he'll get those bike sales in the bag". But instead, he put his energy into selling the significantly cheaper (though unbearably brighter) lycra outfits.
On the same team you had Lottie who knows electric bikes. As overpowering as she seems, her knowledge made her a perfect candidate for group team leader to support Tommy. So naturally, she wasn't chosen (neither were her ideas listened to, but that's a separate point). And poor Lubna who was fired, well, it's hard to tell where her expertise lies but I wouldn't say she stuck to what she knows!
For recruitment firms this is a key lesson for any PR activity: don't stray too far from your comfort zone. Trying to be an expert in everything will dampen your reputation in the field you know best. We advocate a focus on becoming a thought leader in any PR activity and the only way to achieve this is to hone in on your niche. In a similar vein, if you have numerous desks across the agency, ensure you are utilising separate spokespeople to really demonstrate your knowledge. No one can be an expert in everything, so having one individual providing comment and insight on talent trends in pharmaceutical, digital technology and manufacturing, for example, will create a level of scepticism around your firm's expertise.
Recruitment PR lesson two: Silence isn't the best solution
For anyone watching last night's show, I'm sure you'll agree that the key downfall for Lubna was her silence across the whole process to date. And we often find ourselves facing similar challenges when speaking to prospective clients. There can be a reluctance to share business insights publicly for fear of 'giving away' crucial information to competitors. But that's not how PR works. Success for us is when a client has a dominant voice in their industry and have become the go-to business for crucial recruitment information. That doesn't involve spilling the beans on your investment plans or the business you're courting at the moment (though name dropping high-profile brands you have a great relationship with always helps raise your profile).
The simple fact is, staying quiet will lead to other agencies surpassing you and becoming the thought leaders that your current and potential candidates or clients turn to simply because they are generating more noise. So, staying silent isn't always the best option.
Lesson three: Know your audience
Or at least know your brief. It was the focus of my blog last week but it seems no lessons have been learnt in this aspect. Once again, there were members of both teams who failed to listen to the brief and understand the audience. When it comes to recruitment PR, this is simply unacceptable (I'd say the same should be said in the world of business investment as well but it would appear that the contestants on the Apprentice disagree). No matter how well you might think you know your audience, it's always crucial to take a step back and listen to what they and others are saying. If someone is telling you that a white rocket logo on a bike isn't going to appeal to men over 40, I'd say it's worth listening rather than arguing the point. And for recruitment PR, if an expert is suggesting that your audience doesn't want to hear about the new colour you've painted your office, but will be interested in the hiring trends in your industry, I'd suggest taking note.
Now, I know that Google algorithms reward long-form content and I could certainly go into more detail about the PR lessons recruiters can learn from the Apprentice, but restraint is sometimes best, so instead I'll wait until next week when I'm sure there will be even more insight to share!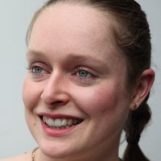 Author: Vickie Collinge