It has been almost two years since Instagram transformed its feed by introducing an algorithm and for the first time it has revealed the ranking factors behind it which influence what users see on the platform.
So how exactly does the algorithm work? And how can you use these ranking factors to increase your recruitment firm's engagement on Instagram?
Instagram's ranking criteria
Instagram stated that it uses machine learning based on past behaviour to create a unique feed for each and every one of its 800 million users around the world. This means that if a group of users follow the exact same accounts as one another, they will still receive a personalised feed based on exactly how they interact with those accounts.
For example, if two candidates – candidate A and candidate B – are following your recruitment agency and candidate A always engages with your firm's posts but candidate B only interacts on occasion then it is likely that your posts will appear towards the top of candidate A's feed but much further down in candidate B's. This is due to three main factors:
Interest
Instagram predicts how much interest users will have in a particular post. If it thinks that a user will engage with your content based on past behaviour then it will appear higher up in their feed.
Top tip: Conduct a content audit to ensure that your posts are catered towards the interests of your target audience and providing them with valuable content.
Timeliness
This looks at how recently a post was published. Based on user feedback, the latest algorithm update is now prioritising timely posts over those that are days or even weeks old.
Top tip: Think about your target audience and the times that they are most active. For example, new job posts may work best during the commute to and from work.
Relationship
This analyses how close users are to the accounts they follow and helps signal to Instagram how relevant their posts are. For example, if a user is commenting on a lot of your posts or they have been tagged in photos they are likely to see more of these towards the top of their feed.
Top tip: If your recruitment firm uses Instagram for employer branding purposes try tagging your employees in photos and posts to appear higher up in their feeds and encourage employee advocacy.
Instagram also revealed three additional signals that play a smaller part in influencing its algorithm rankings. These are:
Frequency
This looks at how often users open Instagram. If someone is a frequent user then their feed will appear more chronological, but for those who scroll through their feed less often it will contain more of what the platform thinks they will like.
Following
For users that follow a large number of Instagram accounts, the algorithm has many more posts to sort through which means they might see fewer posts from each individual account.
Usage
How long users spend on Instagram will also help determine what content they see. If someone spends a few minutes on the platform each day they will see what the algorithm considers the most relevant posts, whereas those that spend longer periods will see much more recent content.
What the Instagram algorithm means for recruitment marketers
Whilst the algorithm may seem rather Orwellian in its nature, it can be highly beneficial for marketers. This is because prior to its implementation users were missing 70% of all posts on their feeds and 50% of their friends' posts, whereas now they are reportedly seeing 90% of their friends' content.
To maximise the chances of the algorithm increasing the visibility of your firm's posts, marketers must understand the impact these ranking factors have and focus on producing engaging, timely content that is relevant to the needs and interests of audiences.
Is your recruitment firm looking for help with its social media? Get in touch today to find out about our range of social media management and consultancy services.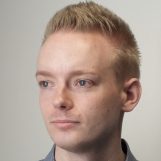 Author: Dan Stobbs