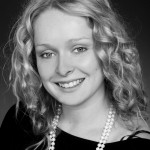 Hi I'm Vickie, the latest recruit at BlueSky PR.
Having graduated in PR and Journalism nearly four years ago I jumped straight into the PR world with a graduate role in a communications agency, where I tried my hand at various PR elements in several industries. Since then I have narrowed down my interests to the HR and Benefits industry and have worked on PR campaigns with key industry leaders over the past two years.
In my new role at BlueSky PR I will be bringing my background in the sector to new clients in the recruitment, RPO and benefits industry.
My enthusiasm for writing and public relations started during my college years where an interesting combination of media studies and English literature introduced me to the world of creative writing and journalism.
I've also recently completed a course in digital marketing and am a real advocate of social media as a PR tool – if you want to hear about some of the latest social media news, trends and tips follow my twitter account @VickieCollinge
My main interests are in the creative arts, most notably classic literature and music. I taught myself piano at a young age (though I am by no means an expert!) and eventually went on to learn to play my dream instrument the saxophone. I am always eager for a new challenge and am looking forward to working with the team on innovative PR activity.