On-demand webinar
Whether it be a blog, press release or video, every piece of content you produce and own has the potential to make you money.
In this presentation Vickie will outline top tips and case studies for recruitment agency owners seeking to turn their content into financial reward.
Find out how you can make your content go further to support your business development.
Presenter
Vickie Collinge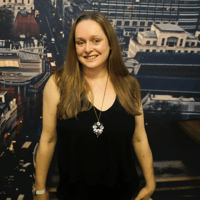 Vickie has over ten years' experience in PR for the talent management, HR and recruitment fields, working with global talent brands and recruitment firms to raise their profile across their specialist areas.
Register now