Rewind two years to a warm summer's night in France, England have just suffered arguably their biggest humiliation at a football tournament, losing 2-1 to Iceland, a country with just over 300,000 population. Headlines across the nation read 'national disgrace', 'not fit to wear the shirt' and so on. The distance between the England national football team and the media and general public could not be further.
Fast forward to 2018, the scene could not be more different. A new manager and a new-look team which came so close to reaching a World Cup final. But, more extraordinary from a PR perspective – a team that is no longer at war with the media and is in fact actively supported by it and the general public.
However, this is not just because the team has played well. When Gareth Southgate entered the job as manager, he decided that none of the departments at the England camp were fit-for-purpose and needed a complete overhaul. He decided to start these departments again completely from scratch, including the England's communications department.
A new-look openness and honesty within the team has been welcomed by the media. This is something PR's could learn from. Too often PR's are stereotypically seen as dishonest – England's communication strategy proves that openness and honesty with journalists is what they value and is likely to gain the best results. Now, we are in an era where the media demands transparency, and PR's who are open with journalists are likely to have a better reputation with them and be seen as genuine and approachable, which will only work in their favour in the future.
This new look strategy has seen journalists and the England football team also bond on a personal level, like never before. We have seen videos of journalists and players having games of darts against each other, for instance. This personal bonding has been a great way for journalists and the team to network and connect with each other on a level outside of work. PR's could learn to do this more in their job and take the opportunity to try bond with journalists and go the extra mile for them to ensure that in the future these journalists know who they are and have a good relationship them, helping them to look more favourably upon PR's and their companies in the future.
The England team have done their best to accommodate journalists, with regular media conferences, better access to the players and media days where journalists can speak to as many team members as they want. The exclusivity that the England team have offered has allowed the players and journalists to work as a team to produce great stories and content. The positive stories we have seen in the press and positive public image of the team are not just down to the team's success. It has proven that when PR's are extremely accommodating to journalists and work together as a team, the best stories and content is produced.
An open, honest and accommodating media strategy is likely to benefit your organisation and your client. PR's should work as a team with journalists to create great stories, and not see them as the opposition.
If your organisation is looking for PR support, contact BlueSky PR today.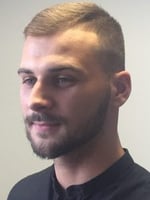 Author: Peter Remon