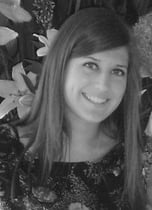 Hi, I'm Hannah and I'm one of four new members at BlueSky PR.
As a recent Geography graduate a career in PR is perhaps not an obvious choice. However, my degree has provided me with a love and knowledge of international issues, as well as transferable skills in research, writing and communication.
I am passionate about international development and, during my second year at university, I was lucky enough to have the opportunity to go to Kenya on a field trip. This really opened my eyes to the complexities of poverty, and I went on to carry out an internship at a charity.
My other interests are creative writing, reading, and anything arty. I also have an eye for detail and, consequently, am carrying out a proofreading and editorial skills course in my spare time.
I'm thrilled to be part of BlueSky PR and will be working on the recruitment side of the company. I am looking forward to bringing a different perspective to the team and am very excited for the challenges that lie ahead.