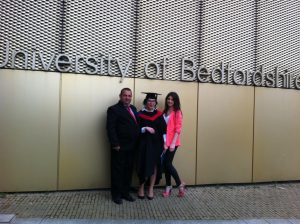 This week's blog is in honour of our very own Alex Dobocan, who – after months of working for BlueSky by day and hitting the books by night – graduated from the University of Bedfordshire today, with a Masters in Cyber Stalking.
Though she should be busy celebrating, she took the time to send us this photo of herself in her cap and gown. In her email she remarked, "My hair looks like someone took an axe and chopped half of it off!"
Of course, we've all assured her that she looks lovely – but the picture has got us all talking about our own graduation ceremonies, and the ever-so-slightly embarrassing photographs of us in our caps and gowns.
And in celebration of Alex's achievement, we've decided we'd share these photographs with you!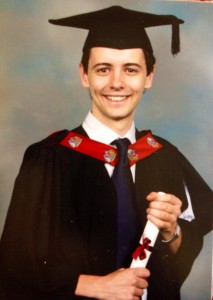 Ian's gone for the professional graduation photo – complete with scroll! He graduated in 2006 from the University of Greenwich Management School, with a BSc in Business Administration with Finance.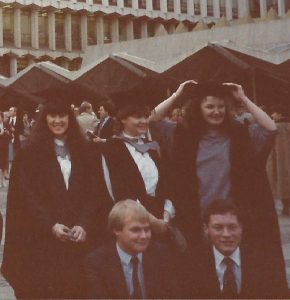 Belinda took a BSc in Chemical & Administrative Sciences, and went on to complete an MSc in Information Science at City University. This picture is from her first graduation ceremony in 1985 (back row, left).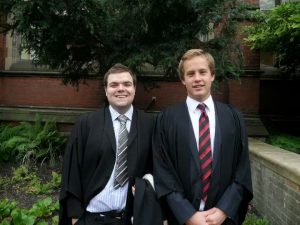 It seems Bruce (left) couldn't stand the thought of actually wearing his cap for his photo! He graduated from Newcastle University in 2010, with a BA in Politics and Sociology.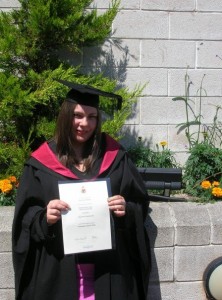 Steph studied at the University of Warwick, and graduated in 2006 with a BA in Politics. Here she is with her degree certificate.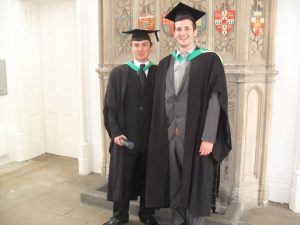 James (on the left) graduated in 2011 from the University of Nottingham Trent, with a BA in English with Philosophy.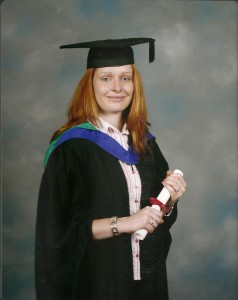 And here's Vickie! She graduated from the University of Bedfordshire, with a BA (Hons) in PR and Journalism and 2008. We had to fight her to get hold of this one!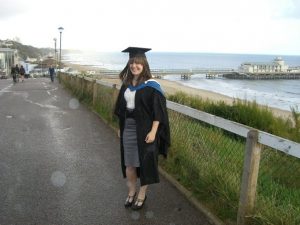 This one is mine. I graduated (in the rain!) in 2008 from Bournemouth University with a BA (Hons) in Multimedia Journalism.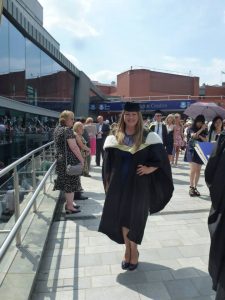 Stephanie graduated from the (much sunnier) University of Sheffield last year, with a BA (Hons) in Journalism Studies.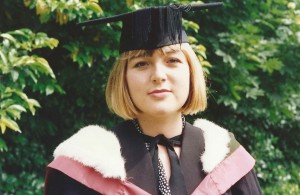 And finally, here's Vicki's graduation photo. She also graduated from the University of Sheffield, with a BA Hons in French and Business Studies, in 1993.
Congratulations Alex! We're all very proud of you.