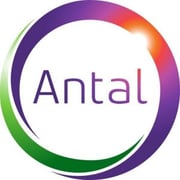 Why do you use PR?
We use PR to help get our name in front of clients as market leaders and thought leaders on a range of topics from hiring outlook, salary surveys to general trends in sectors and geographic areas. It is about promoting ourselves intelligently using the massive intellectual property our people have access to. We are specialists in international markets and we use that to educate clients, and as the basis for PR and marketing activities.
How do you measure ROI?
It is hard to see a direct link so our people are always asking new clients where they heard of us to get a fair understanding of what influenced their decision to contact Antal. Of course, measuring coverage in press, web and other media is important - but measuring if it makes your phone ring or measuring how clients see you is the best way to gain an appreciation of the ROI.
What would your advice be to anyone looking to introduce PR to their business?
There's so many firms who claim to be "unique" or "best at" one thing or another so avoid using those terms. Instead find out why you are the best at or what makes you unique and focus on the 'what' and 'why' rather than making a statement that is overused in our industry. If you are looking for external PR assistance then I would use specialists who understand your industry and who can see the value of your 'take' on a market trend, and who has the ability to help you formulate it and shape it to your clients and the media that serve your niche.
Graeme Read is Group Managing Director at Antal International, a global recruitment company with 110 offices in 35 countries worldwide.