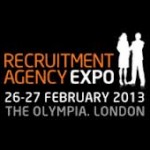 The BlueSky team was out in force at this year's Recruitment Agency Expo and for those of you that attended I'm sure you will agree it was a resounding success. Our Managing Director, Tracey Barrett, took to the stage on both days to share her advice on how recruiters can best leverage their brand. For those of you that didn't make it here are a few top tips:
Content is king
It's important to bear in mind that creating original content, and then distributing it through all the channels available is vital. In an age where the majority of media consumed is online, to reach your target audience– and raise the profile of the brand – generating the right content really is key. So how can you as a recruiter do this?
Interesting research. The press love reports, but they can also be used as marketing collateral and therefore add value to your clients and candidates. Take the Venn Index – a quarterly analysis of the contract and interim staffing market – which, now in its fourth edition, is widely covered by publications across the UK. It has also increased the brand awareness of Venn Group exponentially. To find out how you could do the same look at our case study here.
Making the dull interesting. We all have areas of our work that are not exactly the most enthralling subjects yet we need to promote them. One great way of making a dull subject come to life is piggybacking something perhaps more interesting, yet topical, and linking the two. One of our talent management clients, for example, wanted to discuss the key components of workplace resilience. Not necessarily something that sets the page alight you might say but by relating this issue to the X Factor – which had just aired at the time – and what the contestants are put through brought the subject to life. In fact, the publication we wrote the piece for liked it so much it featured it on the front page of the site, therefore increasing the brand awareness and reach of our client.
Blogging is a great opportunity to become the media yourself. However a successful blog is topical. Consider your area of expertise –executive pay, the glass ceiling and so on – and then relate it to something currently in the press. One of our clients, Twenty Recruitment Group, did just this which resulted in its MD appearing on Sky news talking about bankers' bonuses.
Use all channels at your disposal
Disseminating content online is key – not only does it mean it will remain available forever, but it also allows engagement with your target audience. You only have to look at recent blog Tracey wrote on Employadam.com which, since published, has received multiple comments. Not only did Tracey blog about something that was already in the news but crucially she shared the post on all channels available. This included our LinkedIn company page, Twitter, Facebook, and Linked groups which were instrumental in driving people back to the blog and creating online conversations about the post and the BlueSky brand.
But if this all sounds a bit too scary to do yourself, you could always get in touch with the BlueSky PR team– we'd be happy to help!