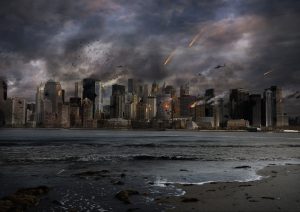 I was listening, as usual, to the Radio4 Today programme the other day as I was getting ready for work. I had risen with a feeling of positive anticipation for the business year ahead. We'd had to work harder than ever in 2010 but our turnover and profit were up on 09 and our work pipeline was looking good with a number of new retained contracts being signed. And then on comes the grim reaper himself Robert Peston ( who I am convinced really works for the CIPD). There then ensued a diatribe of depressing predictions - pay squeezes, pay freezes, job losses, VAT rises, unemployment increases. Then I came into work and read the cheery CIPD Annual Barometer Forecast and wondered if we should all just go home. I am so bloody bored of it all.
And do you know what? This sort of endless banging on and on about the negative just breeds a what's the point attitude. I know personally of at least three graduates with good degrees who think it's pointless looking for a job because they feel there arent any. Makes my blood boil!
Yes it's tough out there but what are we supposed to do - just go back to bed and put our heads under the covers?
And then a little ray of sunshine poured into my black day - another prediction and this time positive - and from a group of people who hopefully do really have their fingers on the pulse - and the evidence at their fingertips - the holders of the purse strings - Finance Directors.
According to an article in Accountancy Age, Deloitte's quarterly survey for Q4 2010 found senior finance professionals more confident than they had been over the previous two quarters. The article quotes Deloitte partner Margaret Ewing as saying: If 2010 was the year of balance sheet rebuilding and cost cutting, then 2011 looks set to be the year in which corporates start spending again."
Amen to that! What do others think? Are we talking ourselves into depression?