This week the annual MaKi London media conference rolled around and, as per usual, BlueSky Education was a proud sponsor of the event.
For those that don't know, the MaKi conferences give the opportunity for business education communications and PR professionals from schools around the world the opportunity to meet up with major media figures from the world's press.
This year the event was hosted over two days by the good people from Imperial College Business School, and featured journalist panels from the FT, WSJ, Forbes, The Economist, Business Insider, Poets and Quants, and many more.
There was also a fascinating discussion on how business schools can feed directly into the drive for mobility, diversity and social good in business hosted by Sangeet Chowfla and Bill Boulding from GMAC.
The thread of many of the discussions over the two days seemed to lead to a couple of key topics. One was how business schools can be a force for good – and how that can be demonstrated. And the second was how technology is changing business education for the better.
The folks at Imperial took a number of delegates on a tour of their Edtech Lab where a team of researchers work on the latest innovations in the world of online and remote learning. And one of the school's faculty David Lefevre, who heads up the lab, gave a talk about what they do and what they are hoping to achieve.
One of the things David said got me thinking; it was that EdTech (such as that employed by Imperial themselves on their Global Online MBA) would not only allow more students from all over the world access to top-quality business education – but that increasingly sophisticated online resources would also allow the very best faculty in the world to teach to those students virtually, and through pre-recorded seminars. In a market where faculty often have numerous commitments outside of the business school, and where school's access to the best teaching talent is often limited, this could prove a game-changer.
I then read an article in Times Higher Education yesterday (ironically penned by Imperial's own Dean Francisco Veloso) which got me thinking about another problem EdTech might be able to solve.
The piece posited that business schools tied to parent universities may have to resort to employing faculty on a part time basis due to the furore around high pay for senior academics. Perhaps EdTech such as that used by David and his team could provide an answer to that problem too?
What are your thoughts?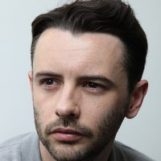 Author: Ian Hawkings