They say good things come to those who wait, and a recent piece of coverage has proven to us here at BlueSky that they might have been right...
This week saw the publication of 'Great Places To Study Business Abroad: An International Student Guide' on Forbes. It featured students from all 29 partner schools in 29 different countries from our client CEMS, the Global Alliance in Management Education.
For a number of weeks, we worked with CEMS to survey these students, catalogue their responses and create a guide that would be useful for the huge numbers of students looking for advice and guidance on studying in a foreign country. The response from our client has been fantastic. You'll see from the picture below that Rebecca Rosinski, CEMS Marketing Manager, has wallpapered her office with the coverage we've helped her achieve.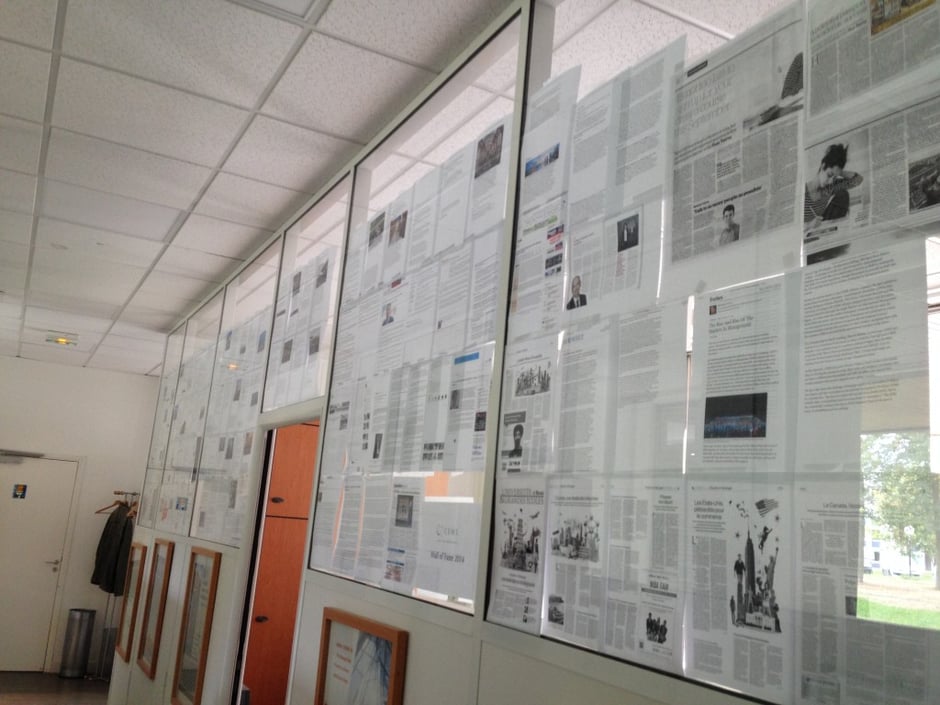 So it's not all about press releases and pitching, sometimes it's weeks of gathering information from Budapest to Beijing. This takes time, and a lot of it, but it's more than worth it in the end.