What's the point in creating wonderful blogs and providing insightful comment if no one ever reads it?
Incredible thoughts deserve to be heard! We deal with plenty of them from pioneering professors and ambitious students. We thought it would be great to offer up our ideas on how to increase social media shares for the great content that you put out.
I spoke with our resident social media expert here at BlueSky, Dan Stobbs, and he gave me his top four tips –
Use visual content to increase social media shares
Research shows that social media posts with images average around 2.5x more engagement than text-based posts. However, you should make sure that your image dimensions are optimised for each platform.
Monitor trending hashtags
The trending sections of Twitter and Facebook provide great insight into what your target audience and wider public are discussing. If you have some ready-made content such as research on the role of women in the workplace and a topic is trending like #womeninpolitics (which is trending as we discuss this post) then tweeting about it using that hashtag as your content can add real value to the discussion.
Post when your audience is online
Look back at your analytics to see the peak times that your audience is online and schedule your posts to maximise your engagement.
Have sharing icons on your website
If you host your own content on a section of your website and you want it to be shared, make sure that you have a social sharing add-on. This will make it easy for your audience to share your content to their social networks without leaving your site in just a few clicks.
So there we have it!
Once you've mastered a catchy headline or phrase to pull people in then there are ways to keep people sharing your content.
If this is content is engaging and relevant to your audience, there's no reason why you shouldn't follow these tips right now!
If you want more advice on how to increase social media shares for your content get in touch.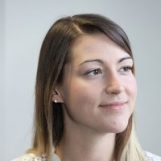 Author: Stephanie Mullins